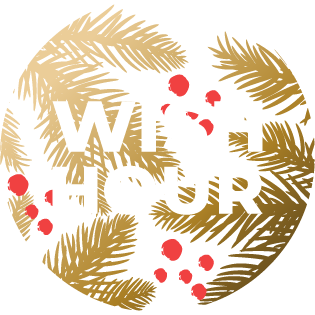 is on now
An hour of unprecedented offers
is on now
An hour of unprecedented offers
WISH HOUR
is on now
IT'S NOW OR NEVER
Promotions
Business Cards & Stationery
Magazines, Books & Catalogues
Signage, Decals & Posters
Accessories
Discover our full range of non-customisable accessories, designed to complement your printed items.
Brochure holders and accessories: providing support after printing
It's not just printing we offer! Pixartprinting also boasts a range of accessories to make your products stand out. Enhance your projects with the help of a series of non-customisable display items that put your message in the spotlight. From business cards and magazines to panels, our accessories give your marketing literature the space and attention it deserves.
Brochure holders and other display solutions
Pixartprinting has various display options to suit multiple types of businesses such as shops, offices and gyms. Here is a summary of the different categories available:
Business card holder: a transparent styrene support designed to hold your business cards. It measures 9.5 x 5.4 x 1.9 cm, making it the ideal size for your desk or shop counter without taking up too much space and enabling customers or visitors to retrieve your contact details themselves.
Magazine display stand: a folding acrylic and aluminium structure with six shelves, three on each side. The shelves hold magazines up to A4 size in a vertical position. The display stand can be folded up and placed in the handy aluminium carry bag, making it easy to carry around and open and close when required.
Flyer holder: transparent styrene leaflet display holder available in four different models (A5 flyer holder, A4 flyer holder, 1/3 A4 flyer holder and 3xA4 flyer holder with three compartments). Flyer holders are ideal for shop counters, offices or exhibition stands, providing information to customers or visitors.
Countertop poster holder: a 2 mm thick transparent acrylic support to display A4 or A5 flyers. The countertop poster holder keeps your materials neat and tidy, allowing for easy access.
Panel stand: an accessory designed to support rigid cardboard, aluminium, plastic or wood panels. Suitable for thicknesses of 5 to 28 mm. Choose panel stands to furnish a space temporarily. That way, you can change the print whenever necessary, keeping the support feet and moving your message around.
Ordering your brochure display stand
As our brochure holders and accessories cannot be customised, the ordering process is easy! Simply select the appropriate size/model and enter your desired quantity. Then, the price and delivery date will display instantly. Information is available to download to help you ensure that your artwork meets our requirements, but if you have any questions, please feel free to contact our Customer Care team.
Related products
Now that you have your leaflet display holder and brochure display stand, you will be ready to print your marketing materials to fill them! Take a look at our selection of Business Cards, Flyers and Leaflets, and Magazines, Books and Catalogues.
Frequently Asked Questions
Where can I get business card holders? With Pixartprinting, you can print your business cards with us and buy business card holders to display them in a neat and tidy manner and keep them in good condition. The order form is extremely simple and you enjoy delivery in as little as 48 hours.
Where can I find flyer holders? Pixartprinting offers four different models of transparent styrene flyer holders: an A5 flyer dispenser, an A4 flyer dispenser, a 1/3 A4 flyer dispenser and a 3 x A4 flyer dispenser. They are an elegant way to display your leaflets and flyers, and the clear materials means that your content can be seen before they are taken out of the dispenser.
Where can I get poster holders? If you are looking for a display stand for your posters, you've come to the right place. Pixartprinting can provide an A4 or A5 flyer display stand to keep your countertops looking organised and professional. They are also lightweight and easy to move around if your needs change.