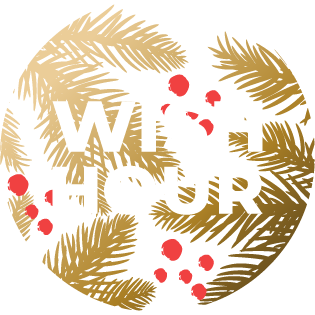 is on now
An hour of unprecedented offers
is on now
An hour of unprecedented offers
WISH HOUR
is on now
IT'S NOW OR NEVER
Promotions
Business Cards & Stationery
Magazines, Books & Catalogues
Signage, Decals & Posters
Special Finish Labels
When a classic label just isn't enough, add value to your product with our special finish labels. Use gold or silver foil or selective varnish, applied to certain parts of your label, to highlight certain words or parts of your artwork.
Protective varnish available
Short print runs available
Find out how to dispose of this material correctly - Explore
3D labels with a gold or silver finish: customisable and printed in high definition
When it comes to your most sophisticated products, your packaging must look pristine. That's why we have created refined 3D labels. The labels with a gold finish, silver finish or 3D effect both look and feel elegant and will make your packaging stand out. You can customise them with your own graphics in line with your company's branding. Using our cutting-edge technology, we bring your original ideas to life, printing in high definition with bright colours and faithful details. At Pixartprinting, we print thousands of packaging products every day. We want to help you communicate the value of your products quickly, easily and conveniently. We are a customer-oriented printing company: on our website, you can select your preferred configuration options and create the 3D labels you need.
Customise the new 3D labels: gold, silver and 3D effect labels
You can personalise your 3D labels in just a few clicks on the website, selecting your preferred options:
Format: you can choose from several pre-defined formats (round labels, rectangular labels or square labels), or you can print your new labels in a custom format, entering your required measurements in the width and height fields. Remember that the minimum printable surface area is 1x1 cm, while the maximum is 30x30 cm.
Material: we offer various materials for your printing projects. Each has its own unique properties, which can highlight the print details in style.

Coated paper ensures a well-defined print and bright colours on labels that stick to any smooth surface.
Laid paper, treated for mould and damp resistance, is ideal for high-end products such as wines and luxury items. It also sticks to moist surfaces, producing reliable 3D labels printed in high definition.
Satin paper, with a pearly-white embossed surface, is mainly used in the wine-making and luxury sectors and for formal occasions.
Felt-effect paper, which is natural and uncoated, has an uneven surface similar to the fabric. It is stain-resistant and suitable for use with food when there is frequent contact with oils and grease.
Polypropylene, white or transparent, is highly versatile and transparent. Suitable for many different uses, polypropylene labels can even be used outdoors.

Finish: all 3D labels are treated with Labellife3 scratch-resistant varnish, making them resistant to UV light and scratches.
Special finish: the 3D labels are enhanced by a special finish, whereby certain details of the print are highlighted. You can choose gold or silver hot stamping to make certain parts of your graphics shine with a metallic effect or you can apply an extra-thick transparent varnish to create an attractive 3D effect.
Output direction: you can also choose the orientation of your 3D labels on the inside of the roll. Select the output direction that meets your packaging requirements: 0°, 90°, 180° or -90°. You can send us your print file in a standard view and we will take care of rotating the graphics based on your preference.
Distance between the labels: inside the roll, the minimum distance between one label and the next is 0.4 cm. You can customise the distance between labels by entering your preferred measurement manually.
Once you have selected your desired configuration options, download the useful Template on this page. It contains instructions from our graphic designers on how to set up your print file correctly. While you are customising your labels, you can view your free quote online in real time on this page.
Print your gold, silver or 3D labels online
We want to offer you a 360-degree printing service that is affordable and efficient. Our Customer Support team will be ready to help you at any stage of the process. When you have placed your order online, your new 3D labels will be delivered directly to your office (or home) with our fast and reliable Shipping service. Pixartprinting is your online printing company. We work tirelessly every day to meet the requirements of companies and professionals, constantly researching the best printing materials and using the latest technology on the market. There are no limits when it comes to communicating your ideas!
Discover our 3D labels and other solutions for your product packaging
Our extensive online catalogue contains all kinds of solutions for fully customised packaging that is aligned with your branding: labels printed in high definition, cardboard boxes in several sizes, flexible Doypacks, envelopes and mailing boxes, and bottle packaging. Find your ideal product from over 3 million customisable items.