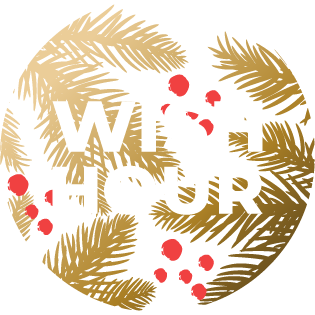 is on now
An hour of unprecedented offers
is on now
An hour of unprecedented offers
WISH HOUR
is on now
IT'S NOW OR NEVER
Promotions
Business Cards & Stationery
Magazines, Books & Catalogues
Signage, Decals & Posters
PVC Banners
PVC banners are the most affordable and durable outdoor communication option. They are weather-resistant, ensuring your printed message remains completely intact, and are ideal for events, signage at open-air festivals, sporting fixtures and advertising in urban environments.
Cut square or to shape
Customisable with eyelets and bungees
Optional pole pocket
Find out how to dispose of this material correctly - Explore
PVC Banner Printing – The Benefits
Personalised PVC banners are an excellent option for cheap and effective indoor or outdoor advertising. Typically used for outdoor events as they are durable and weatherproof, our customisable PVC advertising banners are sure to get you noticed.
Pixartprinting's outdoor PVC banners are available in our Extreme Classic PVC, which is highly resistant to satisfy a range of situations and requirements. The banners are fully custom printed and suitable for use with the most modern ink types, resulting in exceptionally clear prints, with vivid, long-lasting colours.
Personalised PVC Banners - Sizes
You are free to enter your own dimensions if you know exactly what you want, however, to make the order process easier, there is also a range of pre-defined sizes to choose from, all of which come with reinforcement and high-strength polycarbonate eyelets around the entire perimeter. These pre-defined sizes are as follows: 200 x 800 cm, 300 x 100 cm, 148 x 100 cm and 300 x 200 cm.
Custom PVC Banner Printing
If you choose the custom format option and enter the width and height you require, several other customisation options become available so that you can make your outdoor PVC banners unique. These are as follows:
Orientation: choose either landscape or portrait
Material: two different weights of our Extreme Classic PVC are available, either 500 gsm or 650 gsm, both of which are durable and last up to three years
Cutting method: choose either square-cut edges or cut to shape
Accessories: available accessories include galvanised aluminium eyelets (with or without black/white bungee), high-strength polycarbonate eyelets, or super-resistant polycarbonate eyelets (with or without black/white bungee)
Location of accessories: you can choose whether to have the accessories positioned around the entire perimeter or select which sides should have them
Number of eyelets: the system will automatically suggest the appropriate number of eyelets for your PVC advertising banners based on the dimensions you entered but you are free to enter a different amount
Pole pocket: you can choose where the pole pocket should be positioned or choose not to have one at all
Then, simply choose the delivery date that suits your timescales and budget, upload your artwork and leave the PVC banner printing to us.
Alternatives to PVC Advertising Banners
If personalised outdoor PVC banners are not exactly what you are looking for, Pixartprinting has a wide range of large printed media for a number of different occasions, such as Rigid Media or posters.