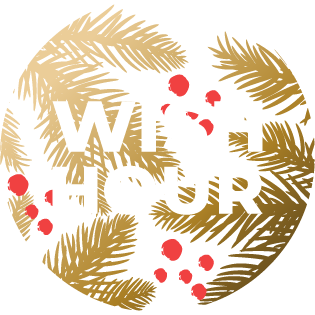 is on now
An hour of unprecedented offers
is on now
An hour of unprecedented offers
WISH HOUR
is on now
IT'S NOW OR NEVER
Promotions
Business Cards & Stationery
Magazines, Books & Catalogues
Signage, Decals & Posters
Stapled Binding
This classic form of binding with two metal staples is ideal for brochures, magazines, booklets and price lists – the optimum solution for slimline yet striking publications that are quick and easy to flick through.
Custom size
Wide range of papers
Lamination and special finishes available
This product is FSC ™ certified
FSC ™ certification guarantees that these products are printed on materials sourced from forests that comply with rigorous environmental, social and economic standards.
Find out how to dispose of this material correctly - Explore
Stapled booklet printing
Why choose stapled booklet printing?
Stapled binding, also known as saddle stitch, is a traditional and popular binding method for booklets, magazines and brochures as it affordable and produces a professional finish. Saddle stitch booklets and brochures are ideal for a wide range of uses: create a programme for your event, provide information on your company or a particular product, keep your customers or employees up to date with a newsletter – make the best impression with Pixartprinting's stapled booklets. Take control of your branding with our variety of customisation options.
Saddle stitch brochure customisation
Our online ordering process helps you chose a fully personalised product to reflect your business as you want. Here are some of the options you have to choose from:
Closed size - choose your own custom format or one of our pre-defined options: A5, A4, 16.5 x 24 cm, 21x21 cm.
Orientation – either portrait or landscape.
Paper types – there are classic options or deluxe papers available. Our classic papers are Classic Demimatt – Matt Coated and Classic Gloss – Gloss Coated, which are both wood free and long-lasting with a silky sheen. Whilst our deluxe papers include: Extraprint, with a brilliant white, smooth, velvety surface; Rembrandt, which is embossed with fine lines; Turner, for an orange peel texture; Underwood for that recycled feel that adds character; Ice White to create impact; or recycled to tick the eco box.
Paper weight – there are different weights available depending on the paper type chosen.
Cover page paper – a range of papers are also available for the cover: Classic Demimatt – Matt Laminated, Pearl Paper, Extraprint, Rembrandt, Turner, Underwood, Ice White and Recycled.
Lamination – depending on the paper chosen, there may be lamination options available such as Matt, Gloss or Soft Touch.
Ordering your saddle stitch booklets online
It is easy to place orders for saddle stitch brochures online, from as little as 1 copy. We can therefore offer short print runs with a quick turnaround.
Simply work your way through the order form, being sure to fill in each field, and a quote and turnaround time will automatically be generated below. When you have selected your preferred price and delivery date, there are instructions and a template provided to help you ensure that your artwork is print-ready. We have designed the form to be as user-friendly as possible but if you have any queries, our customer care team is on hand to help.
Related products
As an alternative to stapled booklet printing, if you would like your company magazine to be printed and bound using other binding methods, such as spiral binding, perfect binding or stitched binding, take a look at what Pixartprinting has to offer in the Magazines, Books and Catalogues section.
Pixartprinting also specialises in a range of customisable stationery, including Envelopes, Business Cards and Folded Flyers.