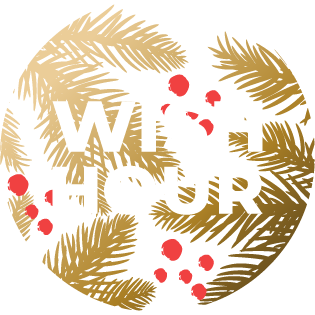 is on now
An hour of unprecedented offers
is on now
An hour of unprecedented offers
WISH HOUR
is on now
IT'S NOW OR NEVER
Promotions
Business Cards & Stationery
Magazines, Books & Catalogues
Signage, Decals & Posters
Mesh Banners
Our mesh banners are made from a material with small holes that allow air to pass through, making them particularly resistant to gusts of wind and poor weather conditions. They are therefore ideal for use on scaffolding or the fronts of buildings.
Customisable with eyelets and bungees
Optional reinforced edges
Optional pole pocket
Find out how to dispose of this material correctly - Explore
Customisable PVC mesh banner - Pixartprinting
External banners – for large outdoor advertising
Mesh banners or scaffold banners are typically used to cover large outdoor advertising spaces such as billboards or stadium advertising. The large format means that there is ample room to get your message across and draw attention to your event, product or brand. They are also a creative solution to conceal unsightly scaffolding when used as building wraps.
Pixartprinting's external banners are fully custom printed, suitable for use with the most modern ink types, resulting in exceptionally clear prints with vivid and durable colours.
PVC mesh banners – lightweight and windproof
Our mesh banners come in Ferrari 260 gsm self-extinguishing material, made from microperforated PVC, which is lighter than standard PVC. It is durable and windproof, making it ideal for outdoor use. In fact, the perforations allow the wind to pass through the banner, preventing the 'sail' effect so you can be sure that your banner will not flip over or be dragged out of its supports in strong winds. It can last up to three years without protection. This versatile material is also popular for indoor use, to decorate offices, theatres, exhibition centres and shops.
Mesh banner printing options
You are free to customise several aspects of our mesh external banners, including the size. The maximum printable side length of a single mesh banner sheet is 314 cm. Larger dimension prints are easily heat welded together to cover large advertising areas. Other features that can be personalised are as follows:
Orientation: mesh banners can be printed in landscape or portrait format
Cutting method: select either square-cut edges or cut to shape
Accessories: you can order your mesh banners with or without accessories if you choose to have square-cut edges. The following accessories are available:

Galvanised aluminium eyelets
High-strength, transparent polycarbonate eyelets
Galvanised aluminium eyelets with black or white bungee (with a hook and elastic cord)
Transparent polycarbonate eyelets that are resistant to tension and splitting, with a black or white bungee (with a hook and elastic cord)

Accessory location: eyelets can be added to the entire perimeter or just one or two sides
Number of eyelets: the system will automatically calculate the appropriate number of eyelets for your project based on the dimensions and information you have entered above
Reinforced edges: optional but recommended to avoid tearing around the eyelets
Pole pocket: banners are available with or without pole pockets, on either one or two sides
Efficiency and quality with Pixartprinting
We use state-of-the-art technology to produce high-quality banners, and our extensive experience in mesh banner printing has enabled us to streamline the ordering process meaning that you can purchase your chosen product quickly and easily. Once you have selected your customisation options, a quote will automatically be generated in real time and you will be provided with various prices and delivery times, so you can choose the best option to suit your budget and timescales.
Complementary products
If you are considering alternatives to a PVC mesh banner for your specific printing project, Pixartprinting has a vast range of large printed media for a number of different occasions, such as roll-up banners or outdoor displays.