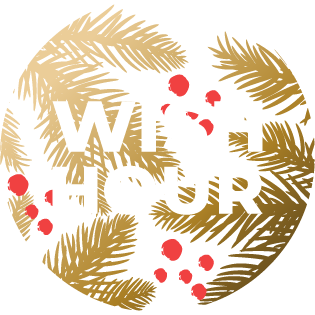 is on now
An hour of unprecedented offers
is on now
An hour of unprecedented offers
WISH HOUR
is on now
IT'S NOW OR NEVER
Promotions
Business Cards & Stationery
Magazines, Books & Catalogues
Signage, Decals & Posters
Doypacks
Our Doypacks are a flexible packaging solution, available in various materials and designed to seal the contents and protect them from moisture, leaving your product intact and protected from the outside world. Ideal for food and cosmetics.
Zip and hang hole
Easy-open design
From just 100 copies
Find out how to dispose of this material correctly - Explore
New customisable Doypacks from Pixartprinting
Doypacks are an innovative and effective packaging solution for your products. They can be used in various situations and sectors, such as the food, cosmetics, pharmaceutical and pet food industries to name but a few.
Why choose Pixartprinting's Doypacks?
Flexible: they've been designed to meet the common storage and transport needs of any manufacturer; flexible packaging can save you a considerable amount of space.
Resistant and waterproof: multi-layer technology makes them shockproof and resistant to liquids, flavourings and moisture.
Sustainable: they are made from 75% less plastic than a stiff container with the same capacity.
Customisable: with Pixartprinting you can print your personalised graphics on Doypacks to produce unique, bespoke packaging.
You can order them conveniently from our website and get them delivered to your business with fast, punctual shipping. Our customer care team is available to help you place your order or provide after-sales support.
Size and features of Doypack flexible packaging
Pixartprinting's Doypacks are called stand-up pouches because they have a specific shape that allows them to balance. You can therefore display them on a shelf without using supports or containers. They are available in several sizes to accommodate various capacities:
50 ml (8x13 cm)
100 ml (9x16 cm)
250 ml (11x19 cm)
450 ml (13x22 cm)
750 ml (15x25 cm)
750 ml (24x31 cm)
1000 ml (19x26 cm)
1000 ml (26x31 cm)
1300 ml (17x27 cm)
This is state-of-the-art flexible packaging, made using 3-layer technology, ideal for storing and insulating the contents. The combination of paper, polyethylene and aluminium makes the Doypack resistant to liquids, flavourings, oxygen and carbon dioxide. Your product will be secure and protected, with no contamination or leaks during storage or transport. Plus, the practical pressure zip will enable your customers to store the contents conveniently with no wastage.
The best printing for your stand-up pouches
The use of chemical substances in packaging is always a concern, especially with food packaging. But don't worry, at Pixartprinting we use a low-migration ink designed especially for the food industry. Plus, the special coating on the paper protects the print and isolates the colour. Even in high-stress situations you can count on a secure, customised product.
Doypacks and other solutions for your packaging
At Pixartprinting you can find many solutions for your product packaging. As well as our new Doypacks, we recommend taking a look at our ideas for standard packaging or cardboard food packaging. If you're still unsure, you can order our sample pack and see all the products we have available.