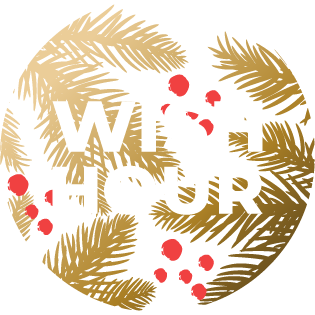 is on now
An hour of unprecedented offers
is on now
An hour of unprecedented offers
WISH HOUR
is on now
IT'S NOW OR NEVER
Promotions
Business Cards & Stationery
Magazines, Books & Catalogues
Signage, Decals & Posters
Cardboard Packaging
We have over 20 different types of box, so you can give your creativity free rein and create a stylish container for all of your products. Discover a unique way to tell your story with a wide range of original packaging.
The majority of our products are FSC® certified – explore them now!
FSC ™ certification guarantees that these products are printed on materials sourced from forests that comply with rigorous environmental, social and economic standards.

Versatile and adaptable
Whether you have a bricks-and-mortar or online shop, a cafe, bar, restaurant or a takeaway service, we have all the packaging you need. Explore our vast range of options to hold and enhance any type of product.

Boxes that talk
Packaging contains and protects your items, but even more importantly it describes you and gives your customer an unforgettable unboxing experience. Choose designs with special openings like our flip lid boxes, pull out boxes or folding lid boxes, and customise the entire surface with a memorable message.

Premium customisation
If beautiful artwork is not enough, there are various extra touches you can add to personalise your box! As well as special finishes, we also have custom cut-outs, inside printing and lamination options, allowing you to produce exceptional boxes that put your product in the limelight.
CREATE YOURS

A sustainable choice
The majority of our packaging is FSC® certified, which guarantees that it is printed on materials sourced from forests that comply with rigorous environmental, social and economic standards. Show customers your sustainability credentials!
Cardboard packaging boxes
Protect your products with customised cardboard packaging
Pixartprinting's cardboard box packaging comes in a variety of shapes and sizes, with models suitable for different types of products. Whether you want cardboard packaging boxes for your e-commerce business, catering service or corporate gifts, we have a wide range of products for you to choose from.
Our cardboard packaging is fully customisable so you can choose the features you think best for your products and create packaging in your own individual style. You can choose the size, material, special finishes and of course personalise with your own artwork, such as your company logo or eye-catching graphics.
Our best-selling cardboard packaging
Our most popular cardboard box packaging includes a number of promotional boxes for displaying products on shelves or display units, such as our Hanging Boxes, Pillow Boxes or Crash Lock Boxes. They are ideal for a variety of products including jewellery, gadgets, cosmetics and small items of clothing. If you are looking for extra security for your products, take a look at the Heavy-duty Boxes, which consist of an external paperboard box with a reinforced core made of honeycomb cardboard. They are great for protecting more delicate products.
These are just some of the cardboard packaging boxes available so please browse the separate categories to find the perfect cardboard box model for your products.
Cardboard packaging - Takeaway boxes
Impress your customers with customised takeaway boxes. We have a number of handy solutions that are easy to assemble and make it more convenient for your customers to eat on the go. Take our classic Takeaway Boxes, for example, which have a handle to make them easy to carry and an optional hole to hold a cup. We also have Confectionery Boxes for your patisserie or bakery products, Tray Boxes for wrapped foods and Deluxe Boxes with eye-catching decorative fastenings for your high-end products.
Cardboard packaging - Lidded boxes
Lidded cardboard box packaging is an excellent option if you want to make an impact and create a special unboxing experience for your customers. You can customise the lid, leaving a special message or thank you to make your customers feel appreciated. The Flip-Lid Promotional Boxes have a treasure-chest design, which is ideal for achieving this effect. The Snap Shut Boxes are intended for high-end products and have a secure magnetic fastening. We also have Pillow Boxes available and Photo Presentation Boxes to keep your favourite photos safe in one place.
Why choose Pixartprinting for your customised cardboard packaging?
Pixartprinting offers a high-quality cardboard box packaging printing service at low prices. We invest in the best technology and carefully select the materials to ensure that you get the results you were expecting. Add to that our fast, reliable shipping service and helpful customer support, and you can see why we are the preferred printing partner for all kinds of companies and professionals. The plethora of customisation options that we offer with our products also makes us the ideal choice for bespoke cardboard packaging.
Order personalised cardboard packaging online
The only hard part about ordering cardboard packaging online from Pixartprinting is deciding which of the vast range of products to choose! After that, it's easy. On each product page there is a step-by-step order form for you to work through, choosing your ideal customisation options. Once you've made your selections, you will get an instant quote and estimated delivery date without having to wait. We provide instructions and a template to help you set up your print file correctly, and our graphic design team will check your artwork before printing. You can even request an enhanced check for a small fee if you would like added peace of mind.
Related products
Completed your order for cardboard box packaging? Then enhance your packaging further with other customisable products, such as our Roll Labels or Stickers. Or take a look at our range of Paper Bags, ideal for your shop or events such as trade fairs.