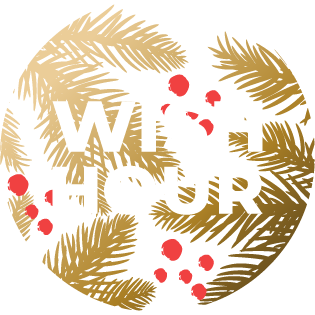 is on now
An hour of unprecedented offers
is on now
An hour of unprecedented offers
WISH HOUR
is on now
IT'S NOW OR NEVER
Promotions
Business Cards & Stationery
Magazines, Books & Catalogues
Signage, Decals & Posters
Deluxe Boxes
Want packaging that's a little out of the ordinary? Choose our deluxe boxes, with two different decorative fastening methods and a strong dovetail base. Their interlocking design makes them easy to assemble in just a few steps, and they are ideal for small items of clothing, free gifts or promotional items.
Lamination available
Two different designs
This product is FSC ™ certified
FSC ™ certification guarantees that these products are printed on materials sourced from forests that comply with rigorous environmental, social and economic standards.
Find out how to dispose of this material correctly - Explore
Luxury gift boxes
Luxury gift boxes custom printed
Do you offer high-end products and want your packaging to reflect that? Or are you keen to impress at trade fairs and events and want your packaging to stand out from the crowd? Then our custom luxury packaging is the ideal choice. The unique shapes and decorative fastenings give the luxury gift boxes a more individual look that will get them noticed – on displays or as customers carry them around. Combine this with your own graphics such as your company logo, image or text and you can advertise your brand in a refined, professional light.
Pixartprinting's luxury gift boxes are suitable for all kinds of products, from accessories, jewellery and small items of clothing to free gifts, promotional items and favours.
Our luxury box packaging is made from FSC-certified ultra-thick paperboard and has an interlocking design for easy assembly. It is printed using cutting-edge technology at affordable prices with fast delivery.
Put your own stamp on Pixartprinting's luxury gift boxes
There are lots of ways you can customise our luxury box packaging, not just by adding your own original graphics. The material is pre-selected for you but the rest is up to you. The following options are available:
Model: choose a handle closure or ribbon closure
Size: select your preferred width and see the measurements of your new custom luxury packaging
Printing: with the handle closure you can print on the outside and inside, while with the ribbon closure printing is available on the outside only
Special finishes: special finishes can be applied to the model with the handle closure. These include 3D varnish, gold foil and silver foil, which enhance certain areas of the print and make them stand out
Lamination: you can add extra protection to the print on your luxury gift packaging with lamination. Gloss or matt lamination is available with both models, while soft touch lamination can also be added to the handle closure model
Custom cut-outs: for an even more unique look you can create holes or windows in the luxury gift boxes so the contents can be viewed without opening the box
Order your new luxury gift boxes from Pixartprinting
Placing an order for custom luxury packaging with Pixartprinting is easy. Follow the steps in the online order form, selecting your preferred customisation choices and a quote will automatically be displayed below. You will be offered a range of prices and delivery dates, to cater for various timeframes and budgets. Next, we recommend downloading the Template and Instructions files to help set up your artwork in line with our requirements – then send us your print file and enjoy our high-quality service and fast shipping!
Our Customer Support services are available to help if you have questions about our luxury box packaging, placing an order, delivery or anything else! So please feel free to contact us if you need any assistance at any stage of your purchase.
Luxury gift boxes and other packaging ideas
In addition to Pixartprinting's custom luxury packaging, there is also a wide range of cardboard packaging in all shapes and sizes for lots of different products. We have various models of food packaging, ideal for takeaway services, like the Takeaway Boxes with cup holder or the Confectionery Boxes. Take a look at our extensive packaging range here, which includes models for products ranging from retail items, jewellery and accessories to flowers.