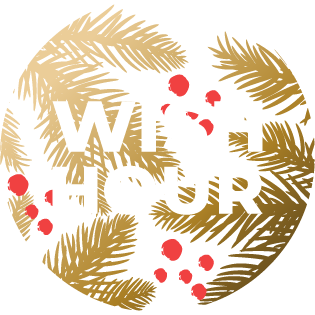 is on now
An hour of unprecedented offers
is on now
An hour of unprecedented offers
WISH HOUR
is on now
IT'S NOW OR NEVER
Promotions
Business Cards & Stationery
Magazines, Books & Catalogues
Signage, Decals & Posters
Flat Unfinished Sheets
For those who want the freedom to play around with their printed files however they see fit, the Pixartprinting catalogue includes the option of flat unfinished sheets. Available in two different sizes and printed on three different types of paper, they are ideal for including several projects on one sheet and for those who want to handle their own cutting and folding to reduce costs.
This product is FSC® certified
This product is FSC ™ certified
FSC ™ certification guarantees that these products are printed on materials sourced from forests that comply with rigorous environmental, social and economic standards.
Find out how to dispose of this material correctly - Explore
Flat Sheet Printing - Unfinished
Unfinished Flat Sheets
Flat unfinished sheet printing is an excellent service mainly oriented to trade customers or graphic professionals, allowing them to save money on trimming, or cut or fold the sheets as per their own preference. This cost-effective, flexible option is ideal for those with their own finishing equipment.
Flat unfinished sheets allow you print several designs or images, either single-sided or double-sided, with bleeds and crop-marks clearly visible.
The unfinished sheets can be printed on three different types of paper:
Classic Demimatt – Matt Coated: produces high-quality images with bright colours and a silky sheen.
Classic Gloss – Gloss Coated: a durable, white-coated paper. Produces ultra-bright colours for a high level of contrast and good greyscale quality.
Classic Uncoated – Brilliant White Uncoated: a white, natural, wood-free paper ideal for printing headed paper.
The matt coated paper and the gloss coated paper are available in a variety of weights ranging from 100 gsm to 350 gsm. The weight of the classic uncoated paper is 90 gsm. There are two flat sheet sizes to choose from, either 70x100 cm or 64x88 cm.
Flat sheet printing options
You can customise your unfinished flat sheets further by selecting whether you would like to print on the front and back, with either the same or a different print, or print on the front only.
When you have selected all your requirements, our website has some convenient tools to make sure that your printing project runs smoothly. Check out the Instructions file and the Template to find out what we need from you to ensure you get the results you're expecting. There is also the option to have your artwork checked by one of our graphic designers for a small fee if you want the added security of knowing that your printing project is going to come out exactly as you have envisaged.
Pixartprinting offers you the possibility of printing Flat Unfinished sheets with a minimum order of at least 500 copies, at an unbeatable price and unparalleled delivery time. If you're choosing the Classic Uncoated paper, the minimum quantity you can order is 750.
If you are looking for quality unfinished flat sheets at an affordable price, this is the right place!
Related products
If you're unsure which paper type is right for your flat sheet printing project, why not try our Paper Sample Pack before you order, for added peace of mind? We also have an extensive variety of customisable products on offer, ranging from business cards and invitation cards to flyers and posters. Alternatively, if you would like to fully customise your printing project, our Custom Formats could be just what you need.