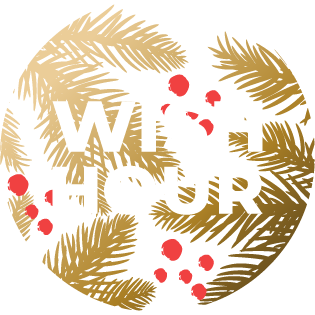 is on now
An hour of unprecedented offers
is on now
An hour of unprecedented offers
WISH HOUR
is on now
IT'S NOW OR NEVER
Promotions
Business Cards & Stationery
Magazines, Books & Catalogues
Signage, Decals & Posters
Multi-layer Business Cards
Multi-layer Business Cards Multilayer business cards comprise two layers of white paper with a double-layer coloured paperboard core, making them extremely durable and striking. The thick colourful stripe is a unique design feature, producing cards that will stick in people's minds. Perfect for handing out at trade fairs, creative events and festivals, or in luxury boutiques.
2 sizes
5 colours available
Optional finishes
This product is FSC ™ certified
FSC ™ certification guarantees that these products are printed on materials sourced from forests that comply with rigorous environmental, social and economic standards.
Find out how to dispose of this material correctly - Explore
Thick business cards in the UK
Luxurious multi layer business cards will give your brand an air of quality and show that you mean business! The extra layers also add durability, helping them to withstand wear and tear when carried around between appointments and events. Choose them to impress at trade fairs, that all-important business pitch or simply to add that additional touch of sophistication to leave a lasting impression on your customers.
Thick business card printing specifications
Our customised thick business cards in the UK are composed of several layers of materials, broken down as follows:
Front - normal printing paper (100 gsm)
A layer of thick coloured paper (210 gsm)
A second layer of thick coloured paper (210 gsm)
Back - normal printing paper (100 gsm)
That totals 620 gsm in thickness. You get a high-quality, durable, thick business card that you can be proud of.
Benefits of customising your thick business cards in the UK with Pixartprinting
Pixartprinting is pleased to offer a range of customisation options for its products, so that you can create a bespoke product that reflects your brand's identity. Our multi layer business cards can be customised as follows.
Specifications:
Two possible sizes (8.5 x 5.5 cm and 5.5 x 5.5 cm)
Classic or square format
With or without rounded borders
Landscape or portrait orientation
Five colours of internal card (black, red, blue, yellow, green)
Two finishing techniques (dry debossing or gold or silver hot stamping for a premium finish), or no finish. The finish can be applied to the front only or back only
Four-colour-printing
Related products
Pixartprinting offers a variety of business cards in different paper types, shapes and sizes. Take a look at our main Business Cards page where you can see the alternatives to thick business card printing. Alternatively, if you have found what you're looking for from our multi layer business cards, why not check out our business card holders to keep them in the same, convenient place?