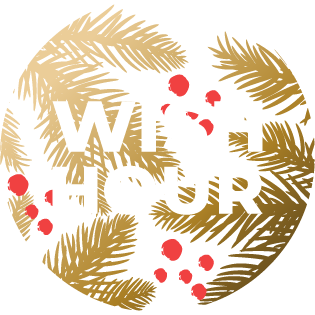 is on now
An hour of unprecedented offers
is on now
An hour of unprecedented offers
WISH HOUR
is on now
IT'S NOW OR NEVER
Promotions
Business Cards & Stationery
Magazines, Books & Catalogues
Signage, Decals & Posters
Folded flyers
Question: What do a fact sheet, a price list, the programme for an event and a small company profile have in common? Answer: they can all be printed on a folded flyer. From the simplest to the most complex designs, create a customised product with the number of pages, fold style and size of your choosing.

Range of papers to choose from
Lamination available
This product is FSC ™ certified
FSC ™ certification guarantees that these products are printed on materials sourced from forests that comply with rigorous environmental, social and economic standards.
Find out how to dispose of this material correctly - Explore
Folded Leaflet Printing
Print Folded Flyers in the UK
Online brochure printing enables businesses to distribute information in a small format that can be easy digested. Adding your own personal graphic design to brochure printing projects improves your company's brand image, encourages brand recognition and promotes your company's Unique Selling Points. Whether you wish to advertise your products, provide information about an event or service or offer comprehensive corporate information in a user-friendly format, our customisable folded flyers will get your message noticed.
Pixartprinting transforms any folded leaflet printing project into a high-quality final product for a competitive price. Our online quote form enables users to customise their folder leaflet in an easy and time-effective manner and provides real-time updates on the final cost of your purchase. We also accept graphic files in PDF, JPEG or TIFF formats for ease of use.
Folded Leaflet Design
Pixartprinting offers a number of customisation options to give you the flexibility you need when ordering. Firstly, choose how many panels you want your folded flyers to have (from 4 to 36), the number of folds and the size when flat before folding. We deliver folded brochures with one to eight folds to accommodate the layout of your graphic design and the quantity of information to be included. Then select the orientation of your flyer when it is open and specific printing details. Our paper sizes come in five different variations including A5, A4 and A3 to enable our customers to create a tailor-made online brochure printing job.
For those looking to present their company in a particularly formal manner, we provide deluxe paper options for an ultra-bright finish. Our standard paper is also of the highest quality and comes with a silk or gloss finish and durability as standard. As we appreciate that paper weight is an important consideration for brochure printing in the UK, we offer weights ranging from 90 gsm to 300 gsm, depending on the type of paper chosen.
Stress-free Folded Leaflet Printing
Our graphic designers will automatically check certain aspects of your artwork free of charge. However, to ensure that your graphics are suitably positioned when folds are added, we recommended opting for the enhanced file check at an incredibly low price for added security.
Folded flyers can be delivered in as little as 48 hours, subject to your chosen quantities and characteristics. With options ranging from 100 to 80,000 copies for selected formats, we can accommodate your online brochure printing needs whether you are aiming to focus on a niche market or advertise on a larger scale.
Discover our new antibacterial lamination
Investigating different materials and researching the best technologies plays a central role in our work. At this particularly tricky time, we are all looking for small, daily actions to protect us and those around us. With this in mind, we have introduced a new form of Lamination to make your marketing products safer: Antibacterial Lamination. This matt Lamination contains a silver-based element that can kill 99% of the bacteria on the product's surface in 24 hours.
Related Products
Our flyers are ideal for those with less complex projects, and come with the same customisation options as our brochures and other stationery products.