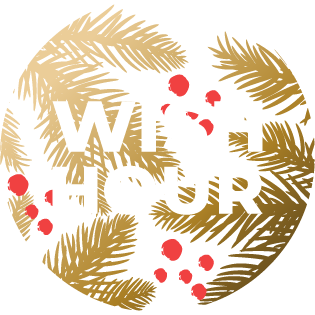 is on now
An hour of unprecedented offers
is on now
An hour of unprecedented offers
WISH HOUR
is on now
IT'S NOW OR NEVER
Promotions
Business Cards & Stationery
Magazines, Books & Catalogues
Signage, Decals & Posters
Roll Labels
Create customised roll labels and give your products in bottles, tins or jars a voice. Available in various materials, they can be used in a wide range of settings and attached either manually or using an automatic labelling machine.
Custom roll labels: attach them everywhere
Roll labels are an effective way to make your products stand out and ensure that they are instantly recognisable. With Pixartprinting, you can add your own design to the labels, ensuring that they catch the eye and remind the consumer of your brand. In our vast catalogue of roll labels, you can find options for all sorts of products, from food and drinks to cosmetics and toiletries. As well as adding your graphics to the printed roll labels, there are many other ways you can customise them with Pixartprinting, choosing aspects such as material, size, shape and lamination.
Pixartprinting's custom roll sticker printing service allows you to put your logo on any type of material: choose from our vast range of custom made labels (nine in total) to find the perfect solution for your products.
Classic roll labels: this type of label offers you a choice of 13 different materials. It is a standard label, which can be used on any type of material.
Special finish labels: these are ideal for more stylish products, thanks to the hot foil stamping (available in gold or silver) and the option to add a matt protective coating.
Cosmetic and bodycare labels: these custom roll labels are highly moisture-resistant and with strong adhesion. They are perfect for embellishing beauty products and catching the eye of customers.
Food packaging labels: these labels are designed for the food and drink sector, thanks to their resistance to the various conditions in which these items are stored.
Wine and spirit labels: these labels are damp- and stain-resistant, and designed to cope with the low temperatures at which certain types of drink are stored.
Beer labels: these oil- and grease-resistant labels are perfect for giving your bottles an original look.
Plastic labels: attach these to any material, anywhere: they are even suitable for outdoor use.
Paper labels: these custom made labels are suitable for any situation, with nine materials to choose from to decorate your items.
Repositionable labels: the low level of adhesion of these labels means you can peel them off your product without leaving any residue.
The size of the printed roll labels can be anywhere between a minimum of 1 x 1 cm and a maximum of 30 x 30 cm, and you can either choose one of our pre-set shapes or create your own custom design. In addition, there is always a choice of materials for your custom made labels: from a minimum choice of two to a maximum of 13, depending on the item you are ordering.
Special finishing for labels: gold, silver or 3D effect
Would you like to enhance your new labels, highlighting certain parts of your graphics? With digital finishing, you can apply a gold or silver foil, or a 3D varnish to certain parts of the image. Those parts will look bright and have a special 3D effect that has an attractive look and feel.
Custom roll labels from Pixartprinting
Pixartprinting offers high-quality roll labels that can be easily customised through our intuitive order form. As you configure the product, the quote will update in real time so you can see the price and estimated delivery date at a glance before proceeding. Multiple delivery dates may be available, allowing you to save money if you are not in a rush to receive your printed roll labels, however delivery may also be possible in as little as 24 hours depending on your selections and desired quantity.
Instructions are provided to help you when you upload your artwork but if you have any questions or any other problems, our friendly Customer Support team will be happy to help.