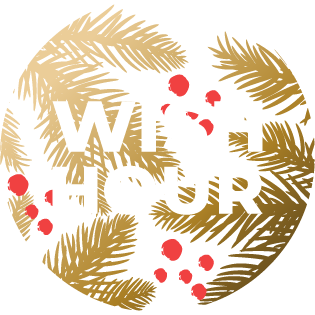 is on now
An hour of unprecedented offers
is on now
An hour of unprecedented offers
WISH HOUR
is on now
IT'S NOW OR NEVER
Promotions
Business Cards & Stationery
Magazines, Books & Catalogues
Signage, Decals & Posters
Windproof Banners
The PVC mesh and windproof outdoor fabric are designed to withstand gusts of wind in outdoor environments, making them perfect for advertising on scaffolding or on the front of museums, schools or shops. The windproof outdoor fabric is designed to give your message a sophisticated look, while the mesh is a tough material, able to cope with poor weather conditions.
Customisable with eyelets and bungees
Optional reinforced edges
Optional pole pocket
Find out how to dispose of this material correctly - Explore
Windproof banners
When banners are hung outdoors, there is often a risk that they will fly away or be damaged by gusts of wind. Their small surface acts as a sail, pulling them away or off the wall that they are attached to. To prevent this from happening, Pixartprinting offers windproof outdoor advertising banners, especially designed to be hung in outdoor areas prone to strong winds.
Print your message on our outdoor banners for business and choose your preferred features. You can choose from the following options to personalise your outdoor advertising banners:
Material: there are two materials available for our windproof banners, the Ferrari 260-gsm self-extinguishing mesh or the 115-gsm windproof outdoor fabric. The mesh is designed to withstand normal gusts of wind on scaffolding and lasts for three years outdoors with no protection. The outdoor fabric is perfect for windproof flags, has an open weave, and is durable and wash-resistant. The unique vibrancy of the colours ensures a premium quality print. In outdoor environments, it lasts for up to two years, while inside it lasts indefinitely.
Cutting method: if you choose the mesh material, you can decide whether to have it square-cut – square or rectangular – or cut to shape so that the cut follows the line supplied in your print file. The outdoor fabric, however, is only supplied with a square cut.
Accessories: if you select the windproof outdoor fabric, you can also request some additional accessories to get the perfect tension from your banner. They include eyelets, pullbacks and a hook.
Reinforced seam: 27 mm thick reinforced stitching along the entire perimeter of the banner or on only one or two sides of your choice. The seam is required if eyelets and pullbacks are to be attached.
When should I use them?
Our windproof banners are ideal for covering scaffolding and hiding work underway in town centres. As they are fully customisable, you can print anything you like on the surface, even simulating building façades to avoid spoiling urban settings with unattractive banners. The windproof outdoor banners for business can also be used as advertising banners on the fronts of buildings such as museums or theatres, or to sponsor temporary events and festivals, achieving the perfect hold in strong winds.