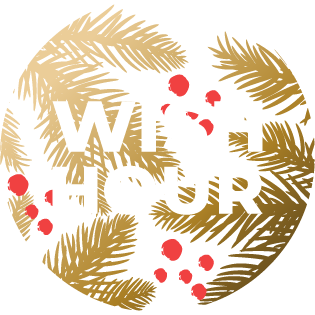 is on now
An hour of unprecedented offers
is on now
An hour of unprecedented offers
WISH HOUR
is on now
IT'S NOW OR NEVER
Promotions
Business Cards & Stationery
Magazines, Books & Catalogues
Signage, Decals & Posters
Aluminium
Choose aluminium for a sophisticated and unconventional material for your printing projects. 3 mm thick and available in either a white or brushed version, it gives your products a bright and striking appearance. Aluminium is weather resistant and ideal for fitting out exhibition spaces and shops, or for use as outdoor signage or information boards, plaques or signs in smart settings.
Custom or standard sizes
Cut square or to shape
Varnish coating available
From 14 x 14 cm
Find out how to dispose of this material correctly - Explore
Aluminium signs and prints
Robust aluminium signs
Aluminium is a durable and elegant medium for your custom signs or images. Aluminium prints are frequently used in the art and corporate worlds as they are lightweight but strong and produce bright, sleek colours. Not only that, they're weatherproof too, so a sound choice for sophisticated outdoor advertising.
Aluminium printing - technical specifications
There are two types of aluminium available for you to choose from, both of which are 3 mm thick:
White aluminium
Brushed aluminium (Eurobond Thompson)
The structure of aluminium material makes your prints robust and weatherproof, so it is ideal for sophisticated outdoor advertising or signage. Both materials last up to three years outdoors and indefinitely indoors. The brushed aluminium also offers a sleek finish making it ideal for elegant decor.
Customising your aluminium signs
Your images or graphics are printed directly onto your choice of aluminium, but the customisation options don't end there. There are 11 standard sizes to choose from, but you can also select "custom format" and enter your own dimensions to ensure that your sign or print fits your space perfectly. The maximum dimensions for white aluminium are 190 x 290 cm and 145 x 290 cm for brushed aluminium.
You can choose to have your print cut to shape or select square-cut edges, and a scratch-resistant gloss varnish can be added for added shine and protection.
Ordering your aluminium signs
Our Aluminium printing order form is designed to be as user-friendly as possible, taking you through the various options step by step. Look out for the "i" icons at the side for useful information to help guide your choices and watch as the prices and delivery dates update in real time as you make your selections.
You can download instructions in pdf format to help you prepare a print-ready file for us but don't worry, we'll always check your artwork before printing. An enhanced file check can be carried out by our graphic designers for a small fee if you would like that extra bit of peace of mind.
If you have any questions or concerns as you work your way through the order form, don't forget that our customer care team is on hand to help.
Alternatives to Aluminium printing
If aluminium signs are not exactly what you're looking for when it comes to your outdoor prints, visit the outdoor PVC Stickers sections, which are both excellent alternatives.