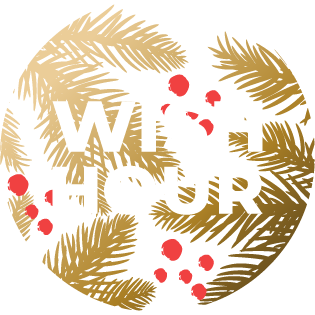 is on now
An hour of unprecedented offers
is on now
An hour of unprecedented offers
WISH HOUR
is on now
IT'S NOW OR NEVER
Promotions
Business Cards & Stationery
Magazines, Books & Catalogues
Signage, Decals & Posters
Holographic stickers
Holographic stickers are the perfect way to ensure all of your products get the attention they deserve. Made from metallised polypropylene with a mirrored finish, they guarantee perfect print quality and a striking holographic effect. Choose the size you need and one of three formats: die cut, kiss cut or in sheets.
Find out how to dispose of this material correctly - Explore
Personalized Rainbow Holographic Stickers
Elevate your graphics with our stunning custom holographic stickers that boast a unique rainbow effect created by a holographic film. Our stickers are printed in high definition, making them perfect for promotional gifts, product packaging, or as attention-grabbing decorations at events. At Pixartprinting, we provide an easy and convenient way to print your custom holographic stickers online. You can either upload your existing artwork or create new artwork using our website. Once you've placed your order, we'll deliver your holographic stickers right to your doorstep with our reliable shipping service.
What Makes a Holographic Sticker?
A holographic sticker has a shiny and reflective surface, with a stunning rainbow effect that enhances the printed image with beautiful hues. These stickers are versatile and can be applied to any smooth surface, whether indoors or outdoors. They are often used as warranty seals and stamps to indicate the quality of a product.
Individual Stickers or Sheets
At Pixartprinting, we understand the importance of customization. You can choose from a variety of formats and cutting methods to create your custom holographic labels:
Shaped die-cut holographic stickers: printed individually and cut around the design edge.
Kiss-cut holographic stickers: printed individually with a square backing, easy to remove and apply.
Holographic sticker sheets: printed on a sheet containing stickers of different shapes and sizes.
Order Your Holographic Stickers Online
To print your holographic stickers, you can upload your existing artwork or create new artwork on our website. If you already have a print file:
Select your customization options on this page.
Download our Template and Instructions to help set up your print file correctly.
Submit your order and upload your artwork to complete your purchase.
To create new artwork on our website, you can use our free online editor, Designer, or purchase one of our Design services for professional support.
More Sticker Options
Aside from our holographic stickers, our website offers a variety of other custom stickers to choose from, including die-cut stickers, kiss-cut stickers, and sticker sheets. To add a 3D effect, try our domed stickers. Also, don't forget to check out our custom labels for even more ways to decorate and enhance your products.