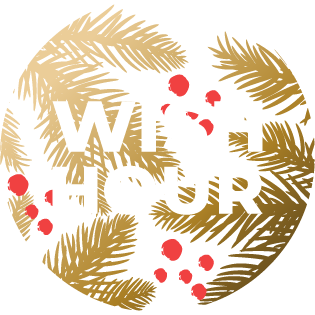 is on now
An hour of unprecedented offers
is on now
An hour of unprecedented offers
WISH HOUR
is on now
IT'S NOW OR NEVER
Promotions
Business Cards & Stationery
Magazines, Books & Catalogues
Signage, Decals & Posters
Shipping Supplies
Protect your products en route with our range of shipping supplies, guaranteed to keep their contents safe and catch the eye of your customers!
The majority of our products are FSC® certified – explore them now!
FSC ™ certification guarantees that these products are printed on materials sourced from forests that comply with rigorous environmental, social and economic standards.

Mailing boxes
Choose from mailers or shippers. The fluted structure of the cardboard provides padding, insulating and protecting the contents. They are available in a range of styles, and can be printed on both the inside and outside.
Discover more

Mailing Bags & Envelopes
Choose tough cardboard envelopes or flexible and capacious plastic bags, depending on your contents, and send anything from documents and catalogues to garments.
Discover more

A memorable unboxing for your online shop
As well as our mailers and shippers, we also offer standard or premium postal boxes: striking containers that provide an unforgettable unboxing experience for your customers. These voluminous and sophisticated boxes enhance your product, presenting it in the best possible light.

Take your brand far and wide
Our mailing bags and envelopes are the perfect way to send documents, catalogues and books – not to mention scarves, bags, t-shirts and other clothes and accessories – in complete safety. Depending on the contents, choose from tough cardboard envelopes or flexible and capacious plastic bags.

Complete your packaging
For a secure way to fasten your boxes, choose our fully customisable and durable parcel tape with fibre reinforcement. The tape is made of paper and a water-activated, plant-based adhesive.
Promote your brand
Tamper-proof
Explore
Secure and sophisticated shipping supplies
Pixartprinting is here to satisfy all your shipping packaging needs, with a huge range of shipping boxes, mailing bags, envelopes and more to send your products out to your customers. Add your design or logo to the mailing packaging to get your brand noticed when your products are being transported and delivered to the recipients. You can even add branded packaging tape to keep the contents even more secure!
Available in a wide variety of formats, materials and colours and printed in high definition with the latest printing technology, you are sure to find the ideal shipping packaging to promote your company and impress your customers.
Add mailing boxes to your shipping supplies
Mailing boxes will make a great addition to your custom shipping packaging. Take a look at the dedicated category page, which features several types of mailing packaging:
Mailers: made from corrugated cardboard and available in five different sizes
Shippers: a different style of box than the mailers but also made from corrugated cardboard with a choice of five sizes
Postal boxes: available in three sizes with an interlocking base
Book boxes: designed to mail out books or catalogues, in three sizes
Premium postal boxes: with a double flap giving you extra room for graphics and text, while enhancing the unboxing experience
Wine bottle carriers: corrugated cardboard carriers that can hold one, two or three bottles, with a cotton handle
Packaging tape: add extra security to your shipping supplies with customised packaging tape, made from gummed paper with a plant-based adhesive
Mailing bags: an essential for your shipping supplies
The Mailing Bags section of our website contains various solutions for your mailing packaging requirements:
Plastic mailing bags: available in six formats, they are designed to hold important documents or small items such as clothes or accessories
Coloured plastic mailing bags: choose from three background colours and two sizes
Cardboard envelopes: made from thick matt paperboard, they will keep the contents secure and come in five different formats with optional special finishes
Invitation envelopes: enhance your invitations with envelopes made from a choice of four different types of card and add special finishes for a really sophisticated look. Available in eight formats.
Packaging tape to enhance your shipping supplies
Why not add packaging tape to your shipping supplies? It can have two functions: to secure your packaging and brighten it up with your logo or graphics to promote your brand while your products are in transit. We have two types of tape available: our < a href="https://www.pixartprinting.co.uk/printing-labels-tags/packing-tape/">Packaging Tape is made from eco-friendly white or brown gummed paper, while our Parcel Tape is made from white, brown or transparent PVC.
Customising your new shipping supplies
Pixartprinting offers loads of ways to customise your shipping packaging. As well as adding your own logo, graphics or message, there are many other customisation options to choose from. Depending on the product, you might be able to select the material, size, colour, orientation and printing details, as well as adding special finishes in some cases. Simply browse through the various shipping supplies and take a look at the order form on each page for full details of how you can customise each product.
Products to complement your shipping supplies
Once you have ticked your mailing packaging off the list, why not consider other ideas to complete your packaging? Take a look at our Roll Labels, for example, which can be added to your shipping supplies, or for more inspiration, check out our full range of Custom Packaging.