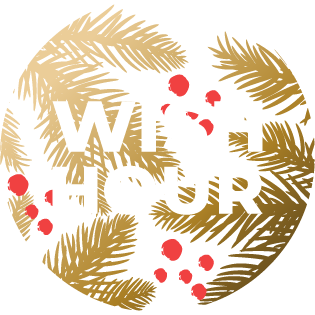 is on now
An hour of unprecedented offers
is on now
An hour of unprecedented offers
WISH HOUR
is on now
IT'S NOW OR NEVER
Promotions
Business Cards & Stationery
Magazines, Books & Catalogues
Signage, Decals & Posters
Custom Formats
If you can't find the perfect product for your project and your needs, you can create it yourself with our custom-format printing: choose from 15 different folds and a huge number of standard or custom sizes, and create tailor-made communication materials. Ideal for producing unusual flyers or original, striking brochures.
This product is FSC ™ certified
FSC ™ certification guarantees that these products are printed on materials sourced from forests that comply with rigorous environmental, social and economic standards.
Find out how to dispose of this material correctly - Explore
Bespoke printing that meets all your specifications
Folded cards and flyers - sizes and shapes
Businesses looking for a variety of customisable small format prints can utilise our online form to create multiple bespoke projects and formats. Accommodating all requests, Pixartprinting provides all forms of small format stationery from greeting cards, flyers and folded leaflet printing, customised to suit your needs.
Choose from a variety of paper sizes including traditional versions for greeting cards, standard sizes from A6 to A2 and a number of specialist options. Our extensive knowledge and experience in the printing industry ensures that all our customers will receive high-quality products regardless of the complexity of their project.
Cheap brochure printing - Folding options
Our online form allows you to choose the paper size, orientation, folds and a myriad of printing options such as black and white or four-colour printing. We also recommend the ideal paper types and weights to ensure optimal printing and customer satisfaction. For example, some thicker types of paper are not suitable if your project will contain a large number of folds. The website will guide you to the best choices but if you're still unsure, why not order our Paper Sample Pack first and get a better feel for the various options. The variety of paper choices available ensures your bespoke printing project will have the tailor-made look and feel which is essential for ensuring your brand comes across in the desired manner.
When it comes to choosing the folding method for your folded leaflet or brochure, some of our most popular folding options are as follows:
No fold – A great option if simplicity is key to your project and you can fit all the information on one page. Ideal for flyers, postcards and invitation cards
Z-fold – Contains two folds creating six sides. Great if you have large images that will overlap several sides and make an impact, but also suitable for a different design and text on each side
Tri-fold – A convenient option as there is plenty of space for text and graphics but it folds up neatly to make distribution less expensive and cumbersome. Ideal for cheap brochure printing
Gate fold – Grabs the reader's attention by revealing information gradually and is again cost-effective as it can contain plenty of information but then folds up to a smaller size for easy distribution
Other options available include:
Half-fold
French fold
Accordion fold
Roll fold
1 fold
A combination of folds
Folded leaflet printing and delivery
Ease of use is of the utmost importance at Pixartprinting, which is why our online form has been created with this in mind. A downloadable Instructions Manual and template is also available so that each client can optimise their graphic file prior to submission. Once complete, graphic files can be uploaded to the Pixartprinting website or sent via post.
Each bespoke printing order requires a minimum of 50 units.
For those with a stringent turnaround time, orders can be delivered in as little as 48 hours. Those that order in advance will benefit from a reduced cost, however Pixartprinting offers competitive prices for all delivery options. Professional Graphic Designers can also verify your design for optimal printing for a negligible surcharge.
Related Products
In addition to folded leaflet printing, Pixartprinting offers a wide range of fully customisable stationery products, including those in both small formats and wide formats such as banners.