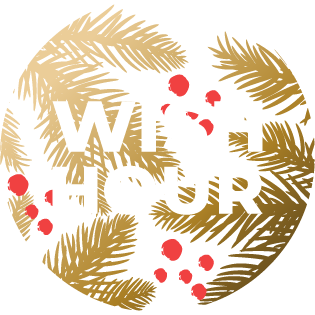 is on now
An hour of unprecedented offers
is on now
An hour of unprecedented offers
WISH HOUR
is on now
IT'S NOW OR NEVER
Promotions
Business Cards & Stationery
Magazines, Books & Catalogues
Signage, Decals & Posters
Folded Business Cards
If you need more space to introduce yourself and describe your business, folded business cards are the perfect solution. With double the surface area available, they allow you to add all the information you need to describe your brand, or the artwork that best defines your business.
Lamination available
Optional finishes
This product is FSC ™ certified
FSC ™ certification guarantees that these products are printed on materials sourced from forests that comply with rigorous environmental, social and economic standards.
Find out how to dispose of this material correctly - Explore
Folded business cards: more space to shine
Customised folded business cards
Need more space to present your contact details and business information? Perhaps you have multiple shops or offices and want to include them all on your business card. Or maybe you just want to stand out from your competitors with a unique style of card. If so, our folded business cards are an excellent choice as they give you double the space to add eye-catching graphics, contact information, business descriptions and more!
Our foldable business cards come in one size with a choice of papers, special finishes and lamination. All at great prices with fast delivery!
Folded business cards – Materials
There are six different materials to choose from for your foldable business cards:
Classic Demimatt - Matt coated

: a durable, white 350 gsm paper with a matt coating

Classic Gloss - Gloss coated

: a bright white gloss coated paper with a silky finish, 350 gsm

Ultra-Thick Paper

: a stiff, 400 gsm paper coated on both sides

Extraprint - Brilliant white smooth uncoated

: a natural 300 gsm paper with a smooth velvety finish

Turner - Orange peel texture

: a luxury 300 gsm paper with an orange-peel-effect design

Pearl paper

: a 300 gsm paper made from 100% cellulose with a silky, pearl finish
Printing folded business cards
The foldable business cards measure 8.5 x 5.5 cm and are printed in landscape. You can print on the front of the folding business cards only, or choose the same printing on the front and back or different printing on the front and back.
Folded business cards – Special finishes
To make your foldable business cards even more impressive and stylish, you can add a special finish to all of the papers apart from Extraprint and Turner. Use the gold or silver foil to add a shiny metallic effect to certain areas of the artwork that you want to highlight or choose the extra-thick 3D varnish for an embossed effect on key parts of your folding business cards. With some of the papers, matt, gloss or soft touch lamination can also be added to protect the print and keep it looking bright and fresh.
Ordering folded business cards from Pixartprinting
When you have finished customising the foldable business cards, you will be given a free quote automatically. You will see a range of prices and delivery dates so you can choose the option that suits your timescale and budget best. You will be asked to state how you prefer to send us your artwork. You can either upload your existing artwork or use our Designer tool to create your artwork in real time on our website. This allows you to upload graphics, alter the size and add text and shapes.
Related products
Would you like smaller business cards to complement your folded business cards? Pixartprinting has a huge range of business cards to choose from. We have Classic Business Cards available in 3 sizes, Business cards with rounded corners and durable PVC Business Cards, to name but a few. Explore the entire range.