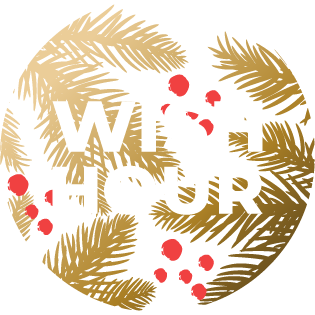 is on now
An hour of unprecedented offers
is on now
An hour of unprecedented offers
WISH HOUR
is on now
IT'S NOW OR NEVER
Promotions
Business Cards & Stationery
Magazines, Books & Catalogues
Signage, Decals & Posters
Standard Postcards and Invitation Cards
Postcards and invitation cards are an essential part of any communication strategy, a classic way of spreading your everyday messages. Describe your products, events or promotions and hand them out in your shop, at trade fairs or inside cafes and restaurants. From cafe menus and exhibition previews to fact sheets for services or special offers, postcards are the ideal choice for all occasions.
This product is FSC ™ certified
FSC ™ certification guarantees that these products are printed on materials sourced from forests that comply with rigorous environmental, social and economic standards.
Find out how to dispose of this material correctly - Explore
Invitation printing from Pixartprinting
Invitation printing – customise your communication
Invitation card printing and custom printed postcards can be a valid alternative to a leaflet or brochure to advertise exhibitions, concerts and commercial initiatives of various kinds. Invitation cards are also an ideal tool for circulating information to the public or sending out invitations to private events, parties and openings.
More than any other promotional tool, invitation cards can convey a great deal of creativity: in the graphic design, the layout and the text. With an original design on your invitation cards, your message will be stronger and more likely to engage your target audience.
Pixartprinting guarantees the excellent quality of our online invitation card printing, providing the best support for your creativity and the effectiveness of your message. They are suitable for numerous situations and are effective as advertising cards, postal and non-postal cards or party invitation cards.
Ordering custom printed postcards and invitations online
The procedure for submitting an order is easy. Simply choose from a variety of options, including:
Size: four choices are available (10 x 15 cm, 10 x 21 cm, A5 or A6)
Orientation: landscape or portrait
Printing options: same front and back, different front and back, or front only
You can also choose the type of paper (matt coated, gloss coated, uncoated or deluxe). The various deluxe options on offer produce different effects so take a good look at the descriptions of each on the order form above and choose the right one for your company and your branding.
Then, select the paper weight (up to 350 gsm) for printing your invitation cards. Finally, you can also customise the lamination (gloss/matt/front/back) depending on your needs and your choice of paper.
Bulk invitation printing
The minimum number of personalised invitations or custom printed postcards that can be ordered online is 100, which is ideal for event invitations. Alternatively, if you are aiming to reach a wider audience, we offer several other quantities up to a maximum of 80,000 cards, all at affordable prices for the volumes concerned.
Invitation cards are a versatile product that can be customised with your artwork/brand message for an eye-catching and informative way to promote your event or service. Pixartprinting also boasts a range of other advertising tools to enhance your company's communications. We recommend visiting the leaflets where you are sure to find other interesting products that you can customise and buy at competitive prices!