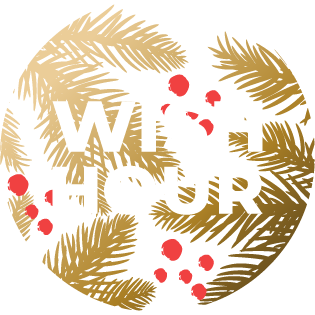 is on now
An hour of unprecedented offers
is on now
An hour of unprecedented offers
WISH HOUR
is on now
IT'S NOW OR NEVER
Promotions
Business Cards & Stationery
Magazines, Books & Catalogues
Signage, Decals & Posters
Flexible Packaging
Choose our flexible packaging if you want to stand out on shop shelves. The various models of stand-up and flat pouches are ideal for protecting food and countless other products. Adapting easily to their contents, they offer both excellent capacity and flexibility.
Choose based on the style

A quote tailored to you
If you can't find what you're looking for, we also offer the option of ordering other customised flexible packaging from us. To find the perfect solution for you, contact one of our advisers at custom.solutions@pixartprinting.com and we will give you a personalised quote based on the configuration and print run you require.

Customisation options
Our flexible packaging comes with a range of options, allowing your product to be resealed or hung up, or enhanced with gloss or matt lamination. You can also choose to add information to the base of the pack. The options are:
Hang hole
Zip
Gloss/matt lamination
Printed base

Materials
Our flexible packaging is available in various multilayered materials, designed to seal the contents and protect them from moisture, leaving your product intact and protected from the outside world. All the materials we offer are safe for food contact and are bonded with 100% solvent-free glues.
Print your custom flexible packaging with Pixartprinting
A shortage of space can be a factor at each stage of a product's life: storage, transport, display on shelving and even storage by the customer are all situations that require space. That is why it is important to have packaging that is functional and not bulky. Our flexible packaging is designed to provide more convenient and reliable pouches for both manufacturers and customers. At Pixartprinting, we are fully aware of our customers' requirements so we have decided to introduce a new type of packaging, customisable flexible packaging. It is a new category of packaging that is particularly well suited to food products, cosmetics, pet food and much more. Flexibility and resistance are two of the stand-out features of our new flexible packaging, which includes high-quality solutions such as the new stand-up Doypacks. In-depth research into materials and the quest for new cutting-edge technology drives our daily activities. Our speciality is "customisation" and you can personalise every product on our website and align it perfectly with your branding.
Our flexible packaging solutions: print custom stand-up Doypacks
Within our new category dedicated to flexible packaging, you can find the new stand-up Doypacks . They are an innovative, versatile product that is very popular for food products or cosmetics with a natural freshness and unique aromas that must be preserved. "Stand-up" refers to the unique shape of the pouches, which enables them to be displayed without supports or containers. They are fully self-supporting and take up less space on shelves in shops.
We have two models of stand-up pouches available:
Standard Doypacks
Recyclable Doypacks
Both are printed in high definition using state-of-the-art technology. Choose the ideal material for you and create your new custom flexible packaging with Pixartprinting!
New Standard and Recyclable Flat Pouches for customisable Flexible Packaging
Ideal for condiments, sauces and supplements, the new Flat Pouches are flexible, waterproof, sustainable and fully customisable. They feature special multi-layer technology that preserves the contents, protecting them from stressful situations, and they are available in multiple formats.
You can choose from two different models of Flat Pouches:
Standard Flat Pouches: the barrier keeps the contents fully protected. The pouch can resist stressful situations such as pressure or scratches, which could occur during transport or when displaying the product.
Recyclable Flat Pouches: these are a responsible and environmentally friendly choice. Our Recyclable Flat Pouches are designed to not have a negative effect on the environment but ensure maximum performance.
Discover our best ideas for printing your Flexible Packaging
Our online catalogue includes an extensive range of products for printing customised packaging, all aligned with your company's branding.
You can combine your new Flexible Pouches with customisable labels, to provide your customers with all the fundamental information they need about the contents. There are so many models: from Paper Labels to Plastic Labels, Classic Labels and Special Finish Labels.
Choose the best solution for you and create your new personalised Flexible Packaging in just a few clicks with Pixartprinting!
FAQs regarding Flexible Packaging
What are the advantages of Flexible Packaging? There are a number of advantages to Flexible Packaging: highly reliable and resistant, considerable space savings and full customisation. The Flexible Pouches are designed to withstand stressful situations that typically occur during transport, storage and display. They do not allow any spillage and they protect the contents from external contamination.
Can I personalise Flexible Packaging products with my original graphics? At Pixartprinting, "Customisation" is the name of the game. On our website, you can choose the look of your packaging, aligning it with your branding. Select your preferred options on the product page and upload your print file. If you have questions or special requests, you can rely on our Customer Support services.
Which models of Flexible Packaging can I find in the catalogue? Stand Up Doypacks have a unique shape that means that they are free-standing on shelving. You do not need display items or specific accessories to keep them balanced. Standard or Recyclable versions are available. Flat Pouches, on the other hand, are ideal containers for condiments, sauces, supplements and many other liquid and semi-liquid products. These are also available in Standard and Recyclable versions.