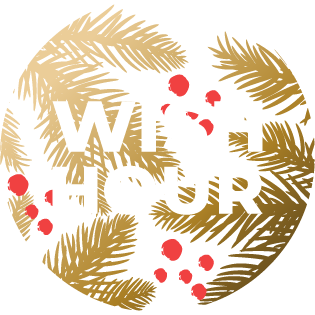 is on now
An hour of unprecedented offers
is on now
An hour of unprecedented offers
WISH HOUR
is on now
IT'S NOW OR NEVER
Promotions
Business Cards & Stationery
Magazines, Books & Catalogues
Signage, Decals & Posters
Rigid Media
From materials designed for use indoors to options that can withstand whatever the weather throws at them, explore our vast range of rigid media and let your projects take shape. Our products are divided into various groups – foamex, aluminium, Plexiglass, Corrugated plastic, foamcore and cardboard – and can be used for creating fittings and furnishings, panels, installations, posters, furniture and information materials for shops, trade fairs or exhibition spaces.
Print on Foamex and other rigid media
Custom Foamex printing
Our rigid media printing service offers a range of materials for your bespoke indoor and outdoor printing projects. They can be used for your signs, information panels, display items, advertising boards and much more. Whatever your business needs, we will have the ideal material, which you can fully customise so that it is the right shape, size and cut for your requirements and features your own unique branding, wording or images.
Not only can you print on Foamex, Plexiglas and aluminium, to name but a few, you can also create Folding Screens, Real Estate Boards and Panel Stands. Find out more about the rigid media printing options below.
Foamex printing and more
Foamex is just one of the media we have available for your personal or professional printing projects. Check out a breakdown of all the options below:
Foamex: an affordable and long-lasting material available in three different thicknesses. Suitable for indoor or outdoor use, it is ideal for signs, shopfitting and posters.
Aluminium: a less commonly used material that will give your prints a unique, elegant look. Available in a white or brushed version, it is weatherproof and great for signs, plaques and prints, particularly in sophisticated settings.
Plexiglas: this shatter-proof alternative to glass is available in clear or opal versions in two different thicknesses. The translucent effect of the material will give your fittings and furnishings a striking look with vivid colours that stand out.
Corrugated plastic: our lightweight polypropylene panels have a honeycomb structure and are suitable for indoor or outdoor use. They are most commonly used for estate agent boards and signage. Optional eyelets available.
Foamcore: we have four Foamcore materials to choose from (Smart-x, Foamcore, KAPAtex and KAPAplast), all of which are lightweight but sturdy. Ideal for photo prints, display panels and information boards. An anti-scratch varnish can be added for extra protection
Cardboard: seven different types of cardboard are on offer, in various thicknesses. Lightweight and environmentally friendly, it is an ideal choice for decorating indoor spaces and can even be used for furniture.
Foamex printing process
If you're looking to print on Foamex, aluminium or one of our other rigid media, it is easy with Pixartprinting, and we offer high-quality prints at affordable prices with fast delivery. Once you've decided which material is right for your needs, simply customise your product by selecting your preferred customisation options on the order form. You will automatically be given a price (or prices) and estimated delivery date so you can quickly see if it works for you. When it comes to sending us your print file, please download the Template and Instructions files as they contain info on our requirements for your artwork, so it is important to read these so that everything runs smoothly.
If you have any questions about Foamex printing or if there is anything we can do to help, please contact our Customer Support team who will be happy to assist.
FAQ
On which rigid media can I print my graphics? You can print on Foamex, aluminium, Plexiglas, Corrugated plastic, Foamcore and Cardboard. Some of these are available in a variety of materials and thicknesses, and you can customise the size, shape and cut.
How can I print my graphics on rigid media with Pixartprinting? You can click on each material to find out more and choose the right one for your rigid media printing project. Then, complete the order form with your preferred specifications and get an instant quote and estimated delivery date. If you're happy with all that, download the Template and Instructions files and send us your print file.
Why should I choose Pixartprinting? Pixartprinting is a high-quality printing partner that invests in the latest technology and materials to bring you products of an extremely high standard at affordable prices. We offer a fast, reliable Shipping service and dedicated staff to help you with any questions you might have about Foamex printing or any other services or products.