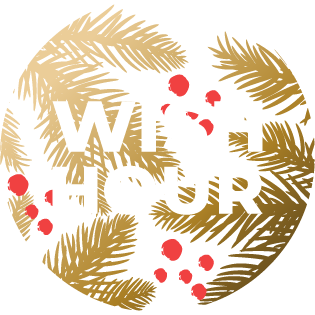 is on now
An hour of unprecedented offers
is on now
An hour of unprecedented offers
WISH HOUR
is on now
IT'S NOW OR NEVER
Promotions
Business Cards & Stationery
Magazines, Books & Catalogues
Signage, Decals & Posters
Posters
Posters are the most effective way to promote your events, services or products in any indoor or outdoor space. Pixartprinting provides various types to meet all requirements, from small indoor posters to extra-large outdoor posters designed to withstand the sun and rain.
The majority of our products are FSC® certified – explore them now!
FSC ™ certification guarantees that these products are printed on materials sourced from forests that comply with rigorous environmental, social and economic standards.
Poster printing
Poster printing online - Personalised posters for indoor and outdoor use
Think big when it comes to advertising your brand and choose customised posters that will catch the eye and help you to engage with your audience and customers. Pixartprinting has a range of posters for indoor or outdoor use, available in a variety of sizes and, of course, with a choice of customisation options so that you can put your own stamp on them. No matter what your situation, we have a printing solution for you, from photo posters for exhibitions and indoor use, to extra-large outdoor banners for billboards. Pixartprinting's professional poster printing service employs cutting-edge technology and 20 years of experience in the industry to provide exceptional quality, fast turnaround times and outstanding customer service, all at affordable prices.
Choose your customised posters
Our range of personalised posters is split up into four categories. Once you have chosen the most applicable for your business or store, simply click on the relevant link to find out more information and start customising your posters. Below is a summary of the product categories available:
Indoor Posters – Our indoor posters are the ideal way to brighten up your spaces and advertise promotions or events. You have a choice of six sizes or you can choose your own dimensions, and there are ten paper types available, three of which are standard and seven deluxe
Outdoor Posters – Posters ranging from 44 x 64 cm to 120 x 176 cm come on Magistra Deluxe Blueback paper weighing 120 gsm. Ideal for billboards, it produces a bright finish and lasts 2-3 months outdoors when applied with posting paste
XL Outdoor Posters – Scale up your advertising with our XL posters designed for outdoor use in large format billboards and signs. Printed on anti-pulping and weatherproof paper, designed especially for outdoor use
Photo Posters – Printed on gloss high-quality photo paper with a choice of resolutions, our photo poster prints are designed for indoor use when impressive image quality is required
Poster printing – Ordering and shipping
Ordering personalised posters online is straightforward with Pixartprinting. Follow our intuitive order forms step by step to customise your chosen product. This will generate a competitive price and estimated delivery date in real time so you can keep control of your budget. If you are not adhering to strict timescales, cheaper delivery dates may be available to help you keep costs down. When you have chosen the price and shipping option, download the instructions file to ensure that your artwork is print-ready, then upload your graphics file and add the order to your basket.
If you have any questions about the products or ordering process, please do not hesitate to contact our Customer Care team, available five days a week.
Related products
If you have a variety of wide format printing projects, make sure you visit the Pixartprinting Advertising Banners page.
Frequently Asked Questions
What is a poster? Posters are a very effective communication tool that will give your brand and message visibility. Placed in strategic places, they can spark the curiosity of passers-by and instantly give them important information, such as the date and location of an event.
What is poster size? With Pixartprinting, you can choose the size of your customised posters. Possibilities include A4 posters, A3 posters and many more. You can also choose your own dimensions or opt for our XL Outdoor Posters if you really want to attract attention on a big scale.
What makes a good poster? Pixartprinting uses state-of-the-art technology and high-quality materials to produce professional posters that you can be proud of. They come with a range of customisation options, allowing you to choose aspects such as the size, paper type and orientation of your personalised posters.
How do you print a poster? With Pixartprinting, you can print your own posters online in just a few simple steps, taking advantage of the excellent value for money. We are proud to offer high-quality printing and prompt delivery to serve your needs. You can configure your product using our straightforward online form and have your posters shipped directly to your door.
What poster models can I find in the catalogue? The catalogue includes four categories of posters: Indoor Posters, Outdoor Posters, XL Outdoor Posters and Photo Posters. These can be used in a variety of situations, such as to advertise an event or decorate spaces and exhibitions.