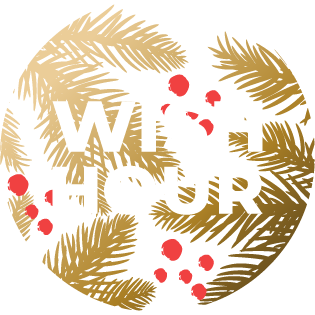 is on now
An hour of unprecedented offers
is on now
An hour of unprecedented offers
WISH HOUR
is on now
IT'S NOW OR NEVER
Promotions
Business Cards & Stationery
Magazines, Books & Catalogues
Signage, Decals & Posters
Mailing Bags & Envelopes
Want your delivery to stand out in the pile of post your customers receive every day? Our mailing bags and envelopes could be your ideal communication solution: choose from the range of cardboard envelopes and plastic bags and customise the full surface with your message.
The majority of our products are FSC® certified – explore them now!
FSC ™ certification guarantees that these products are printed on materials sourced from forests that comply with rigorous environmental, social and economic standards.

Tailor-made envelopes
Create envelopes that meet your needs, with a huge range of sizes, colours, finishes and materials to choose from. Customise yours and create your own unique packaging.
Shipping supplies: print your cardboard envelopes or plastic mailing bags with Pixartprinting
Do you have a shop or a small e-commerce business? Do you want to send your products in personalised shipping packaging? Our shipping supplies are ideal for keeping the contents secure on their way to the customer and they are fully customisable. We offer sturdy and secure cardboard envelopes, and waterproof and resistant plastic mailing bags. Select your preferred model and configure your new envelopes online. In just a few clicks you can submit your order and have your customised shipping supplies delivered directly to your home or office. Our shipping supplies are available in multiple formats and can be used to mail all kinds of products: books and catalogues, documents, clothing, CDs, etc. See how reliable they are and enjoy Pixartprinting's high-quality printing!
Your new custom shipping supplies
Customising our shipping supplies is easy and only takes a few clicks on the product page. Select your preferred configuration options and download the helpful Template with Instructions from our graphic designers. This will enable you to set your print file up quickly and achieve your desired result: instantly recognisable personalised shipping supplies. Don't limit your creativity! You can print any image on your new shipping supplies: your logo, an original message for the customer or a colourful pattern. Choose your graphics and select the characteristics for your shipping supplies. We'll do the rest. Remember, if you have any questions or specific requests, you can always rely on our Customer Support services. One of our experienced advisors will be ready to help at any stage of your purchase.
Cardboard envelopes
The cardboard envelopes are strong and robust. They are made from 360 gsm ultra-thick paperboard, a light but rigid and reliable material. They are mainly used to mail books, catalogues, documents and CDs but they can also be used in many other contexts.
The cardboard envelopes are available in three different formats:
A4 (portrait or landscape)
A5 (portrait or landscape)
A3 (portrait)
The outside can be fully customised and you can also add lamination to the surface to protect the print from scratches.
Plastic mailing bags
Plastic mailing bags are used to send all kinds of products, from small packages to T-shirts, documents and magazines. They are waterproof and ensure that the contents remain private thanks to the material they are made from: a double-layer polyethylene that does not allow light to pass through. They are available in different formats and various background colours. You can choose the classic white plastic mailing bags and print your graphics on them in one colour or you can opt for coloured plastic mailing bags. The outside of the plastic mailing bags can be fully customised: print your graphics in high definition and make them instantly recognisable!
Custom envelopes and boxes for shipping: explore all Pixartprinting's solutions
There are many solutions on our website to help you create personalised shipping packaging. Mailing boxes are perfect for shops and small e-commerce businesses that want to send their customers products in original packaging. Discover what we have to offer and choose the right model for your needs.
Don't forget to take a look at our roll labels and custom packaging tape! They could enhance your product packaging.