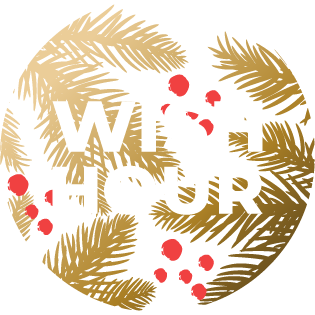 is on now
An hour of unprecedented offers
is on now
An hour of unprecedented offers
WISH HOUR
is on now
IT'S NOW OR NEVER
Promotions
Business Cards & Stationery
Magazines, Books & Catalogues
Signage, Decals & Posters
Parcel Tape
Ideal for customising cardboard packaging. Multicoloured flexographic printing on white, light brown or transparent PVC.
Find out how to dispose of this material correctly - Explore
Custom packaging tape from Pixartprinting
Pixartprinting's branded packing tape is tear-resistant and customisable!
The promotional power of custom parcel tape is often underestimated but it can significantly enhance your company's visibility and be used as an important communication tool. Ideal for use on cardboard packaging, the PVC personalised tape is durable and functional and can set your business apart and create a memorable consumer experience.
Our parcel tape printing service is ideal for businesses that want to take their packaging to the next level. Pixartprinting has been serving the online printing industry for over a decade. It has invested time and resources into research and now offers a complete range of services to meet the ever-changing requirements of its customers.
Custom packaging tape – Materials and formats
Our branded packing tape is made from PVC, is 33 microns thick and there are three colour options to choose from: light brown, white or transparent. There are two different roll widths available (50 or 75 mm) and two lengths (66 or 132 mm), and you can select from five different sizes for the print area that will repeated along the tape: 14.2 cm, 16.7 cm, 18.9 cm, 21.1 cm and 27.7 cm.
The quantity per box will vary depending on the measurements you choose for your personalised tape.
Customising your branded packing tape
Each format can be personalised with screen printing in 1, 2 or 3 colours from a choice of over 20 available (referred to by their corresponding Pantone codes). Of course, once you have selected your preferred materials, dimensions and printing method, the most important aspect of producing custom parcel tape for your business is adding your logo or message to really stand out and make your packaging truly individual.
Template and Instructions files are available to download in step 3 before you send us your graphics. These are important to help you ensure that your file is ready for print. Rest assured that our Graphic Design team will check your artwork before printing but you can also select an enhanced check for a small fee if you would prefer extra security.
Ordering and purchasing custom packaging tape
Specify the characteristics of your coloured or transparent personalised tape by completing the online order form on our website. It has been clearly divided into a step-by-step process to make it easy to follow. Click on the "i" icons at the side of each section to find out more.
A quote and estimated delivery date will be generated when you have selected all the relevant options, so you can check these against your timelines and budget. Once you have submitted your order, sit back and relax as our reliable shipping service delivers your custom parcel tape to your home or office.
If you have any questions about our custom packaging tape or placing your order, please do not hesitate to ask our helpful Customer Care team.
Related products
To get the most out of our branded packing tape, combine it with our customised boxes for fresh, original packaging to show off your product!