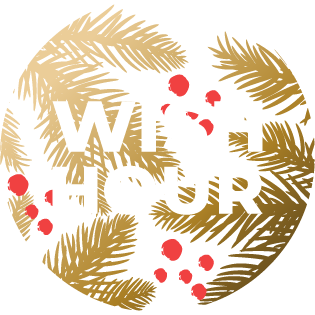 is on now
An hour of unprecedented offers
is on now
An hour of unprecedented offers
WISH HOUR
is on now
IT'S NOW OR NEVER
Promotions
Business Cards & Stationery
Magazines, Books & Catalogues
Signage, Decals & Posters
Cosmetic Labels
Cosmetic and bodycare labels are printed on damp-resistant and highly adhesive materials, which guarantee a long life for your labels, ensuring the artwork remains intact even after contact with water or other liquids.
Lamination available
Standard or custom size
Short print runs available
Find out how to dispose of this material correctly - Explore
Cosmetic label printing: create sophisticated labels for your products
Want to advertise your beauty products in style? Then attract customers' attention immediately with our custom cosmetics labels and bodycare labels. Thanks to the damp-resistant and adhesive materials used, you can be sure that your labels and the design will not be affected by contact with water or other substances.
You can print the number of labels you need and Pixartprinting will deliver them quickly to your home or office and at an affordable price. We invest in the latest technology and research to ensure that we can offer high-quality products at great prices.
Why customise cosmetic labels?
If you sell cosmetics, beauty or bodycare products, it is important to choose the right labels to present your brand in the best light. By selecting the right material, you can ensure that your labels last and are not ruined by contact with water or other liquids. The material and design also say a lot about your brand, which is why Pixartprinting gives you a wide variety of options to choose from so that you can put your own unique stamp on your cosmetic labels. With special finishes and varnishes to add protection and sophistication, Pixartprinting is your ideal partner for cosmetic label printing in the UK.
Custom label printing in the UK
Unleash your creativity with cosmetic label printing. With Pixartprinting you can create cosmetic and bodycare labels to suit your needs.
Size: you can enter your preferred dimensions, from a minimum of 1x1 cm to a maximum of 30x30 cm. As for the shape of your labels, there are three pre-defined options to choose from (circular, square or rectangular). Alternatively, if you would like a more personal cut, you can choose to customise the size and shape and create your ideal label, in line with the information that you can find on the page.
Material: there are eleven different materials available, two of which are best suited to cosmetic label printing and labels for bodycare products. The stain-resistant laid paper is ideal for avoiding stains from oil and vegetable fats thanks to the protective treatment that is applied to it; this makes it highly recommended for use in the Health & Beauty sector. Alternatively, if you would like to create more striking labels, the metallic silver polypropylene would be an excellent choice. Other options available include white polypropylene, transparent polypropylene, natural white paper, classic uncoated, classic coated, black pulp-dyed paper, Betulla laid paper and satin paper.
Output direction: there are four possibilities to choose from: 0°, 90°, 180° or -90°.
Distance between the labels: each label must be at least 0.4 cm from the others.
Inside diameter of the reel: 76 mm.
Number of rolls: the labels can be divided in four ways. If you only want one roll, it will be 33 cm high; alternatively, you can have two (16.5 cm high), three (11 cm high) or six (5.5 cm high).
Label cutting method: Kiss Cut with backing left on.
Finish: Labellife 3 scratch-resistant varnish.
Materials for your cosmetic labels in the UK
As mentioned above, there are many different materials that you can choose for your bodycare and cosmetic labels. You can find more information on each of them below:
Self-adhesive plastic: there are three different types of polypropylene to choose from, Deluxe white, Deluxe transparent and Deluxe metallic, all highly transparent acrylic adhesives suitable for use with cosmetic labels.
When it comes to self-adhesive paper, there are eight options available:

Natural white paper: this natural and versatile self-adhesive paper is easy to apply to any surface
Coated paper: this paper has a glossy coating that produces bright, clear colours. Ideal for curved surfaces such as bodycare bottles. Option to add special finishes
Uncoated paper: a natural, white, uncoated paper that has no varnish so it can be written on
Black pulp-dyed paper: this black paper provides a unique look and sticks well to damp surfaces, even at low temperatures. Selective white printing available
Betulla laid paper: this chalk-coloured paper is made from 100% cellulose and designed to be damp- and mould-resistant so it sticks well to moist surfaces. Special finishes can be added
Satin paper: ideal for high-end and luxury products, this paper is pearly white and embossed, resembling satin. Gold/silver foil can be added or a selective varnish
Hay paper: this coated paper is made from grass fibres, giving it a yellowy-brown colour and an environmentally friendly look. Selective white printing available
Gold paper: a metallic glossy paper ideal for use with cosmetics, with the option of selective white printing to highlight specific words or graphics
How to order cosmetic labels in the UK
The first step to ordering cosmetic labels with Pixartprinting is to configure your product working through the intuitive form. You can find extra information to help you choose your customisation options by clicking on the (i) icon at the side of certain fields such as the materials, etc. Once you have configured the product, you will see a list of quantities, prices and delivery dates, giving you a range of options to suit various budgets and schedules.
Next, you can select a professional file check if you would like our Graphic Design team to perform an enhanced check of your artwork before printing for a small charge, or stick with the standard check that is included. Download the Template and Instructions files containing our guidelines for your print file to ensure that the order runs smoothly.
For any questions or special requests, please contact our Customer Support team.
Products to complement your custom cosmetics labels and bodycare labels
In addition to offering custom label printing in the UK, Pixartprinting also has a vast range of packaging products to enhance your branding. Alternatively, if you would like to advertise your business, we also offer leaflets and business cards.