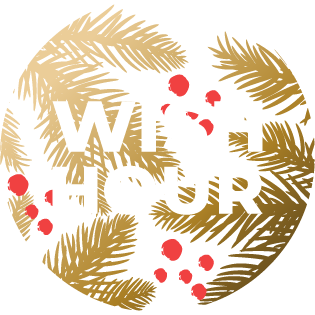 is on now
An hour of unprecedented offers
is on now
An hour of unprecedented offers
WISH HOUR
is on now
IT'S NOW OR NEVER
Promotions
Business Cards & Stationery
Magazines, Books & Catalogues
Signage, Decals & Posters
Stickers
Pixartprinting's vast range of stickers is ideal for customising your products or creating unique free gifts to hand out at trade fairs or in your shop. Choose from die-cut or kiss-cut stickers, sticker sheets and domed stickers, and stick your designs wherever you like.
Cheap custom sticker printing
Uses for custom printed stickers
Stickers need to be eye-catching in order to make your customers' brands stand out. Pixartprinting delivers fully customisable sticker printing in a variety of materials, shapes and sizes to suit any business needs.
Stickers can be added easily to other stationery products as well as external walls, vehicles and advertorial products. We offer stickers sized between 1 cm x 1 cm and 30 cm x 42 cm so your product can be as discreet or bold as you wish.
Custom label printing
There are several types of custom printed stickers offered by Pixartprinting:
Kiss-cut stickers and die-cut stickers: both types of sticker are available in three shapes (circular, square or rectangular) or you can choose your own custom shape. The material used is white or transparent polypropylene and finish options include a scratch-resistant varnish or matt, gloss or soft touch lamination. The difference between the two types is simply the cutting method. Kiss-cut stickers are easy to remove, making them our bestseller. Both are designed for indoor use.
Sticker sheets: A5, A4 or A3 sheets in either landscape or portrait orientation. The stickers are kiss-cut in white or transparent polypropylene, and you can even have labels of different shapes on the same sheet. For added peace of mind and quality, a choice of varnish and lamination options are also available
Domed stickers: the 3D effect created by printing digitally on white or transparent adhesive vinyl will really make your image stand out. Shapes you can choose from include circular, oval, square, rectangular or your own custom shape. As for materials, you can select white or transparent adhesive vinyl, or adhesive vinyl with a gold, silver or glossy chrome background
Stickers - Printing and Delivery
To provide optimal results, your graphic file should be in PDF format and between 200 and 350 dpi. Files under 70 dpi will be automatically blocked by our verification system in order to prevent sub-standard printing. Your file can be verified by our Graphic Designers for only a small surcharge which will ensure the best final result possible.
Our online quote form enables you to see the cost of your product in real time and adjust your decisions accordingly in order to stay within budget. Fast turnaround means that your stickers can be delivered in just 48 hours and you can track the status of your order in your Pixartprinting account.
Custom printed stickers with Pixartprinting
Pixartprinting is constantly innovating, allowing us to keep prices down and product quality high, even in large volumes. The online ordering process is simple, and we offer various customisation options depending on your chosen product. We have a dedicated Customer Support team available to help with any queries you may have along the way and they can be contacted by telephone or email.
FAQ
How to print custom stickers? Simply choose the type of sticker that is right for you and head over to that specific product page. There, you'll find a step-by-step order form to work through, choosing your preferred customisation options such as material, size, etc. You will automatically be given a choice of quantities, prices and delivery dates. Then, download the Template and Instructions files before placing your order and uploading your print file.
Which stickers models can I find in the catalogue? We have four different types of custom stickers to choose from: Die-Cut Stickers, Kiss-Cut Stickers, Sticker Sheets and Domed Stickers. They are available in a variety of materials, shapes and sizes, with optional special finishes and lamination.
Which cutting mode should I choose for my new custom stickers? With Die-Cut Stickers, the cut follows the edge of the print, so there is no white space around it if that is not present on the print file. Therefore, each sticker can be handed out individually. Kiss-Cut Stickers are printed across the entire surface of the backing with a cut in your desired shape, while with Sticker Sheets you can have multiple stickers of different shapes and sizes printed on a sheet.
What material are the custom stickers made of? The stickers are available in white or transparent polypropylene. The acrylic adhesive is permanent, highly transparent and has excellent bonding properties. Special finishes and lamination can also be added to enhance and protect the print.