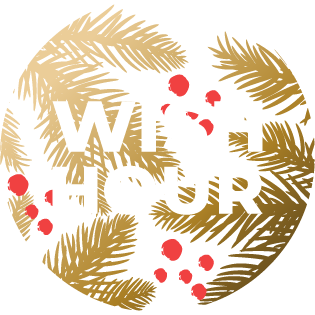 is on now
An hour of unprecedented offers
is on now
An hour of unprecedented offers
WISH HOUR
is on now
IT'S NOW OR NEVER
Promotions
Business Cards & Stationery
Magazines, Books & Catalogues
Signage, Decals & Posters
Advertising Banners - All materials
Say it big with advertising banners. From classic banners and mesh to backlit or blockout designs, choose the material that best suits your project. Perfect for advertising along roads, on the front of buildings or at trade fairs, or for use as signage at festivals.
Cut square or to shape
Customisable with eyelets and bungees
Optional pole pocket
Find out how to dispose of this material correctly - Explore
Large format banner printing - Pixartprinting
Bespoke banners
PVC banners attract a large amount of attention requiring them to be of the highest quality with designs printed in pristine condition. Pixartprinting delivers a wide range of banners including those made out of mesh and backlit material in order to fulfil all customer requests.
Our easy-to-use online form enables quick and easy customisation of your final project with each selection including a description and advice on how to receive optimal products. Our banners in PVC also come with the option to include sleeves or eyelets so construction can be completed in a brief period of time.
Custom banner printing in the UK
Bespoke banners can be printed in either landscape or portrait orientation with various dimensions. Choose fully customised dimensions or one of four standard formats: 200 x 80 cm; 300 x 100 cm; 148 x 100 cm; or 300 x 200 cm. All the fixed formats come with reinforcement and eyelets included. For projects on a larger scale, designs will be printed on two or more pieces and heat-welded together to ensure durability. Pixartprinting provides five banner materials to choose from including those which can also be square cut or cut to shape. Depending on your choice of size, you can select the ideal material for your project from the following:
Extreme Classic PVC 500 gsm: this is a very popular material as it is suitable for a number of applications and is durable, lasting up to three years without protection
Extreme Classic PVC 650 gsm: a slightly heavier version, again very popular for its durability and resistance
EcoFlat 398 gsm, self-extinguishing: a multi-layer PVC/PET/PVC material with a semi-rigid surface and grey back. An ideal choice for banners, roller banners and displays
Extreme Backlight 450 gsm: economical, durable (lasting up to three years) and suitable for backlighting
Ferrari 260 gsm, self-extinguishing: this windproof material is designed for outdoor use and is made from microperforated PVC
For customers requiring bespoke banners with eyelets, our online form advises the optimal amount in accordance with the dimensions of your project. Depending on your preferred size of banner, a range of eyelets may be available including: galvanised aluminium eyelets; high-strength polycarbonate eyelets; galvanised aluminium eyelets with black bungee; galvanised aluminium eyelets with white bungee; super-resistant polycarbonate eyelets with black bungee; or super-resistant polycarbonate eyelets with white bungee. Perimetric reinforcement ensures that banners won't tear around eyelets or buttonholes and guarantees longevity. For more information on our large format banner printing services please visit our FAQ section or call our Support Service.
Pixartprinting banner delivery
Whether you require birthday, party or advertising banner printing in the UK, Pixartprinting can deliver your products in as little as 48 hours. We accept multiple forms of payment including credit and debit cards, PayPal and bank transfers, however to ensure a fast turnaround please place your order before 17:00, upload the graphic file by 17:30 and complete payment by 18:30.
Pixartprinting offers a file verification service performed by professional Graphic Designers for a £3.40 surcharge. We also generate online Pixartprinting accounts for all customers to enable monitoring of order progress and faster purchasing for future orders.
Related Products
Pixartprinting delivers multiple wide bed format printing services at competitive prices including Rigid media.