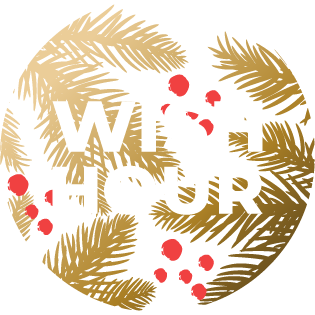 is on now
An hour of unprecedented offers
is on now
An hour of unprecedented offers
WISH HOUR
is on now
IT'S NOW OR NEVER
Promotions
Business Cards & Stationery
Magazines, Books & Catalogues
Signage, Decals & Posters
Hexagonal Boxes
When four sides just aren't enough to grab people's attention, try six! Our hexagonal boxes are original, honeycomb-shaped packaging perfect for filling with stylish objects.
Lamination available
Various sizes
This product is FSC ™ certified
FSC ™ certification guarantees that these products are printed on materials sourced from forests that comply with rigorous environmental, social and economic standards.
Find out how to dispose of this material correctly - Explore
Hexagonal boxes for retail, business or personal use
Paperboard hexagonal boxes
Catch the attention of customers and impress with a unique style of packaging thanks to hexagon gift boxes. With six sides and a honeycomb pattern, they will stand out from the competition and show that you really mean business. Customise them with your logo or graphics to show off your company's unique branding at trade fairs and events and present your luxury products in a professional light.
Made from lightweight yet resistant paperboard, they are an affordable product packaging option that is easy to assemble and will keep your products secure. The hexagon gift boxes come in various sizes with optional lamination.
Hexagonal boxes size
The hexagon gift boxes are available in a variety of sizes. You can opt for a width of either 2.6 cm, 4 cm, 5 cm or 6 cm and then you will be presented with a selection of depths and formats to choose from based on the width. With 8 formats in total, there is sure to be the perfect fit for your products.
Hexagonal boxes material and lamination
Pixartprinting's hexagon gift boxes are made from a high-quality, durable paperboard weighing 380 gsm. It is matt white with a coating on one side and lamination can be added as an optional extra. If you would like to apply additional protection to your hexagonal boxes to keep the colours brighter for longer and enhance the details of the print, you have a choice of matt or gloss lamination.
Ordering hexagonal boxes from Pixartprinting
When you order hexagon gift boxes from Pixartprinting, you will benefit from a high-quality product, affordable prices, fast and punctual shipping and efficient customer support. Where possible, you will be offered various delivery dates at different prices, enabling you to prioritise your budget or your timeframe, as appropriate. You can order between 100 and 100,000 hexagonal boxes and see all the prices in real time after you have selected your preferred customisation options.
When it comes to sending us your artwork, we recommend downloading the Template and Instructions files provided in Step 3 as they contain details of how to set your print file up correctly and ensure that your project is a roaring success.
Products to complement your hexagonal boxes
If you would like to browse customisable boxes in other shapes and sizes, we have a vast selection of Packaging available, or go the extra mile and attach Labels to your boxes to provide additional information.