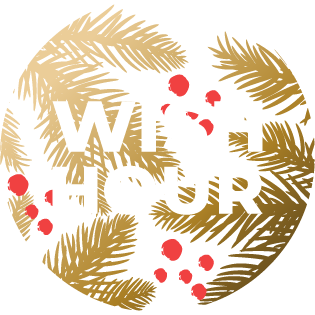 is on now
An hour of unprecedented offers
is on now
An hour of unprecedented offers
WISH HOUR
is on now
IT'S NOW OR NEVER
Promotions
Business Cards & Stationery
Magazines, Books & Catalogues
Signage, Decals & Posters
Double Bottle Holders
1.4 mm cardboard bottle holders for diameters from 75 to 90 mm. Interlocking assembly.
Find out how to dispose of this material correctly - Explore
Cardboard bottle holders for two bottles
Customisable double cardboard bottle holders
When one bottle just isn't enough, our custom bottle holders are designed to transport two bottles securely. They can be used to give corporate gifts or rewards to employees or customers, or if you have a business in the drinks industry and would like to offer multi-packs or pair certain wines, beers or spirits for tasting purposes. They can even be personalised as unique gifts for friends and family.
Cardboard bottle holder
The double bottle holders are made from White Cardboard E flute 1.4 mm, a corrugated cardboard with a smooth white finish. They are not recommended for use outdoors but last indefinitely indoors. Sturdy and easy to assemble, the cardboard bottle holders are a practical way to package drinks for sale.
Cardboard bottle holder format
Pixartprinting's custom bottle holders are available in one size: 25 x 48 cm. They can accommodate two bottles with diameters between 75 and 90 mm and they have a convenient carry handle to facilitate transport.
Laminating cardboard bottle holders
The double bottle holders can be customised with your logo, images and text so that your brand will achieve visibility as customers or colleagues carry your products or gifts around. If you wish to add extra protection to the print and keep the colours bright for longer, you can select a matt or gloss lamination.
Ordering cardboard bottle holders from Pixartprinting
Why choose Pixartprinting for your custom bottle holders? We invest heavily in the latest technology and research to offer you high-quality products at the best prices. The larger the quantities you order, the more advantageous the prices are, and if you are not in a hurry for your cardboard bottle holders, later delivery dates mean even lower prices! Pixartprinting also has an excellent Customer Support team on hand to help if you need any assistance.
To place an order for double bottle holders, simply configure the product in line with your requirements in Step 1, then choose your desired quantity, delivery date and price in Step 2. You can also select a Professional File check at this stage if you would like our Graphic Designers to perform an enhanced check on your artwork before printing. In any event, in Step 3 you will find a Template and Instructions file to download containing tips to make sure that your file is print-ready, so please view these before sending us your artwork.
Related products
Pixartprinting also offers single custom Bottle Holders if you would like a range of bottle packaging for all occasions. For other complementary food and drinks packaging, take a look at our Food Packaging page or to enhance your packaging why not consider adding Labels?