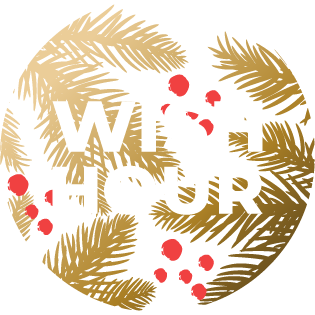 is on now
An hour of unprecedented offers
is on now
An hour of unprecedented offers
WISH HOUR
is on now
IT'S NOW OR NEVER
Promotions
Business Cards & Stationery
Magazines, Books & Catalogues
Signage, Decals & Posters
Bottle Boxes
Packaging for bottles made from double-sided glossy cardboard. Available in a range of sizes, with or without a handle, they feature a heavy-duty interlocking base.
Find out how to dispose of this material correctly - Explore
Bottle box printing
Customisable bottle boxes
Strong and sophisticated bottle packaging for wines, beers or spirits, which can be customised with your branding or preferred graphics. They are the ideal way to keep your wine products or gifts secure while presenting a professional appearance and advertising your brand at the same time.
With 12 different formats available and options with or without a handle, you can find the ideal wine bottle box for your requirements. They all feature an interlocking base to ensure that they will not give way under the weight of your bottles.
Bottle box formats
Our cardboard boxes for bottles come in a range of formats and sizes, some of which can accommodate more than one bottle. The options are as follows:
8 x 8 x 31 cm
8 x 8 x 33.6 cm
8 x 8 x 39 cm with handle
9 x 9 x 32 cm
9 x 9 x 33 cm
16 x 8 x 31 cm
18 x 9 x 33 cm
8 x 8 x 42.5 cm with handle
8.3 x 8.3 x 32.2 cm slipcases
9 x 9 x 42.2 cm with handle
18 x 9 x 38.2 cm with handle
16 x 8 x 39.1 cm with handle
You can find a diagram of each format on the order form to help you decide which wine bottle box is right for you.
Bottle box materials and lamination
This particular bottle packaging is made from an ultra-thick 490 gsm paperboard, which is lightweight but resistant. It is white, coated on one side and can only be printed with your logo or graphics on the front. For added protection for your cardboard boxes for bottles, you can choose to add matt or gloss lamination, which will keep the colours brighter for longer and enhance the details of the print.
Ordering wine bottle boxes from Pixartprinting
To place an order for bottle packaging from Pixartprinting, follow the step-by-step instructions on the order form to customise the bottle boxes and configure your product. Then, select your desired quantity, corresponding price and delivery date.
As it is important that your artwork is set up correctly for printing, there is a Template file and an Instructions file containing guidelines to ensure that your bottle box printing projects runs smoothly and that you get the best possible results. We offer a Professional File Check by our Graphic Design team if you would like extra reassurance, which you can add in Step 2.
Our Shipping service is fast and reliable and you can count on our friendly Customer Support team if you have any questions about the cardboard boxes for bottles or about your order.
Enhance your bottle boxes with related products
If you would like to browse other wine bottle boxes before making up your mind, please take a look at our Bottle Packaging category page. Alternatively, if you want to embellish your packaging with stickers, please see our Roll Labels page.