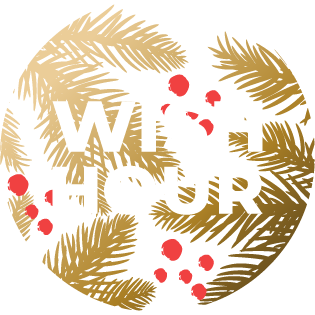 is on now
An hour of unprecedented offers
is on now
An hour of unprecedented offers
WISH HOUR
is on now
IT'S NOW OR NEVER
Promotions
Business Cards & Stationery
Magazines, Books & Catalogues
Signage, Decals & Posters
Sandwich Boxes
These boxes are designed to hold sandwiches, croissants, hot dogs or other bakery products. Their elongated shape means they will hold your food without squashing it, keeping it insulated and protected. Customise them with the branding of your cafe or takeaway service.
From 100 items
Various sizes available
Find out how to dispose of this material correctly - Explore
Sandwich boxes for your takeaway service
Print custom sandwich boxes online
Looking for something a bit different when it comes to packaging for your takeaway products? If so, our sandwich boxes are the perfect choice. The curved surfaces offer an innovative way to present your items, making your customers more likely to remember you. The shape of the sandwich takeaway box is also designed to protect your bakery products and keep them intact.
Naturally, the custom sandwich boxes are suitable for use with food and are oil- and grease-resistant so they lend themselves to a variety of products. The shape of the boxes makes them perfect for products like sandwiches and hot dogs; you'll be able to serve your products very quickly, as you can heat them in the microwave without taking them out of the packaging. Simply add your logo or preferred graphics to create eye-catching boxes that will attract the public's attention as your customers carry your delicious food around with them. The unique design of the boxes means they are also perfect for presenting your brand, ideal for promotional events and trade fairs.
Cardboard sandwich boxes
The sandwich takeaway boxes are made of 360 gsm Delipac© paperboard, a material developed especially for contact with food products. As well as being printed with food-safe inks, it is extremely oil- and grease-resistant and can be frozen or heated up in the microwave. Finally, it's an eco-friendly material: fully recyclable, compostable and biodegradable.
Customised sandwich box in the UK
The sandwich boxes all come in the same shape but you can customise the size. Simply choose one of the 11 pre-defined widths, and the depth will be selected automatically. As mentioned, all the cardboard sandwich boxes are made from Delipac© in only one weight, 360 gsm.
Add your company logo or chosen graphics to your sandwich takeaway boxes by downloading the Template and Instructions file in Step 3. They are a guide to help you ensure that your print file meets our requirements for printing. Our Graphic Design team will check your artwork before printing your custom sandwich boxes and they also offer an enhanced check for a small extra fee if you would like extra reassurance, which is often popular if you are ordering cardboard sandwich boxes in large quantities.
Print custom sandwich boxes online
It is easy to customise sandwich boxes online and have them delivered in the UK with Pixartprinting. We offer fast delivery, even at high quantities, thanks to our reliable and efficient shipping service. The price for each quantity is clearly stated in Step 2 of the form, facilitating your decision-making process. You will see that Pixartprinting is able to offer better prices for larger quantities thanks to our continuous investment in materials and cutting-edge technology.
If you have any questions at any stage of your purchase, or any special requests, please feel free to get in touch with our Customer Care team.
Which products complement the sandwich boxes well?
If you have food products of various shapes and sizes, you can find a wide range of options for takeaway services in our food packaging section.