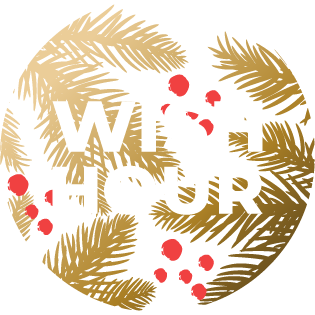 is on now
An hour of unprecedented offers
is on now
An hour of unprecedented offers
WISH HOUR
is on now
IT'S NOW OR NEVER
Promotions
Business Cards & Stationery
Magazines, Books & Catalogues
Signage, Decals & Posters
Speciality Paper Bags
If your business needs bags with a sophisticated appearance, our speciality paper bags are the ideal choice. Available in coloured paper, two-tone paper or heavy-duty multiwall kraft paper, they are the perfect customisable bags for high-end or heavy goods.
Three models
Various sizes available
Find out how to dispose of this material correctly - Explore
Branded Paper Bags – printed by Pixartprinting
Resistant paper bags – personalised print
Pixartprinting's Speciality Paper Bags are strong and sophisticated, making them ideal for heavy or high-end products. Your customers will appreciate the superior feel and durability of your promotional paper bags, casting your brand in an excellent light and encouraging them to reuse the bags, promoting your company as they carry them around.
The resistant paper bags come with cotton handles and can be fully customised, with three models available and a range of sizes and colours. Add your logo or design to the custom printed paper bags and show your customers you really mean business! The paper is recyclable so you will also be doing your bit for the environment.
Branded paper bags – customisation
Promotional paper bags are available in three different models and the customisation options vary depending on which model you select.
Smooth coloured paper Boutique: these speciality paper bags are made from pulp-dyed paper with a smooth finish. They are available in four sizes (S, M, L and XL) and four colours (Havana, White, Black and Grey-Beige), with a choice of hot stamping or screen printing.
Embossed coloured paper: with an embossed finish, these branded paper bags are available in three sizes (S, M and L) and one colour. The paper weight is 160 gsm and the bags will be printed using the flexographic printing method.
Multiwall kraft paper Heavy-Duty: made from a double layer of kraft paper, these paper bags come in three sizes (S, M and L) with a choice of two colours, and your design will be printed using flexographic printing.
Custom printed paper bags from Pixartprinting
Pixartprinting offers a superior quality printing service for your branded paper bags. With cutting-edge technology, high-quality materials and efficient Customer Support, Pixartprinting has all the tools to ensure that your custom printed paper bags are a success and the purchase runs smoothly from start to finish. Our Graphic Designers automatically check that your graphics file is print-ready but also offer an enhanced check for a small fee if you would like extra reassurance.
The clearly structured order form allows you to select your customisation options with ease, providing extra information to help you make your choices, and every time you make a selection the price will update accordingly below so you can keep an eye on your expenses. Free delivery is available in approximately three weeks through our reliable shipping service.
Test our quality for yourself and print your promotional paper bags with us today.