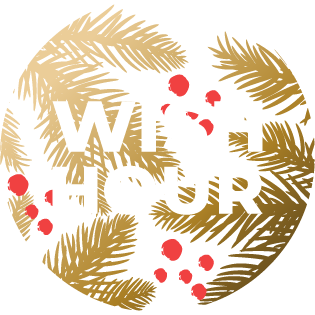 is on now
An hour of unprecedented offers
is on now
An hour of unprecedented offers
WISH HOUR
is on now
IT'S NOW OR NEVER
Promotions
Business Cards & Stationery
Magazines, Books & Catalogues
Signage, Decals & Posters
Stapled Binding for large print runs
Stapled binding for large print runs uses lightweight paper to reduce shipping costs and make it easier to distribute your product. Choose from a range of sizes and papers for both the cover and the inside pages. Ideal for company profiles or sales materials to hand out at trade fairs or events.
Variable number of pages
Two sizes
Gloss or matt paper
This product is FSC ™ certified
FSC ™ certification guarantees that these products are printed on materials sourced from forests that comply with rigorous environmental, social and economic standards.
Find out how to dispose of this material correctly - Explore
Cheap magazine printing
Saddle stitched brochure and custom magazine printing online
Pixartprinting offers cheap magazine printing solutions in the UK for personalised promotional, informational and commercial magazines that are even lighter but boast the same high quality. New weights and all the quality of state-of-the-art offset printing at your disposal!
Cheap catalogue, magazine and book printing in the UK
Printing your message on long runs using specific types and weights of paper that are durable but lightweight at the same time is easy and affordable on Pixartprinting.co.uk. Low-cost custom magazine printing is the ideal solution for door-to-door distribution or delivery by post.
Choose your preferred size for your saddle stitched brochures, the number of copies you require, the paper weight and the type of cover. Pixartprinting will take care of the rest!
The following customisation options are available with our cheap magazine printing service:
A choice of 20, 36, 52, 68, 84 or 100 sides
A4 or A5 format
Two different paper weights (70 gsm), both lightweight and suitable for delivery by post
Laminated cover (200-500 gsm) or self-cover
Staple binding (saddle stitching) included
Print runs range from a minimum of 8,000 copies to a maximum of 16,000 and the product will be delivered in 5 to 9 days, depending on the configuration chosen. Order your saddle stitched brochures early to benefit from an even better price!
Why you can trust Pixartprinting
96% of people that buy from Pixartprinting are satisfied with their purchase. This has been established by Reevoo, the independent system that collates consumer reviews and opinions. Every year, Pixartprinting meets the requirements of over 250,000 customers across Europe. What are you waiting for? Put our professionalism to the test and you won't be disappointed.
Another advantage of Pixartprinting is the straightforward ordering process. The online order form is designed to take you through the range of customisation options step by step. As you make your selections, the quote will be updated in real time below, enabling you to make the right decisions for your budget. If you have any questions while processing your order, our customer care team will be happy to help.
Related products
Print low-cost catalogues online, and remember to check the Fast Lane section to see whether there are any ongoing promotions for custom magazine printing that might suit you. Pixartprinting's range of magazines also includes Dot-glued Brochures, Perfect Binding and much more.