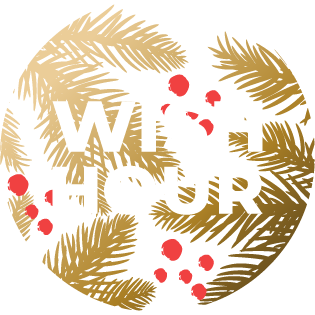 is on now
An hour of unprecedented offers
is on now
An hour of unprecedented offers
WISH HOUR
is on now
IT'S NOW OR NEVER
Promotions
Business Cards & Stationery
Magazines, Books & Catalogues
Signage, Decals & Posters
Food wrapping paper
Onion-skin paper certified for direct contact with food. Fully customisable with water-based inks, it lets you wrap food in total safely.
Find out how to dispose of this material correctly - Explore
Customize Your Food Wrapping Paper
If you own a food business that offers take-away products, then you know how important it is to wrap your food in high-quality food paper. Not only does it protect your food, but it can also help promote your brand when customers take your food on the go. Pixartprinting offers food wrapping paper that is safe for contact with food and is available in various sheet sizes.
Safe and Personalized Food Wrapping Paper
Our food paper is made of onion-skin paper, a pure cellulose, matt calendered paper with no optical brighteners. It is certified for contact with food and is suitable for greasy and oily products. It can be customized with water-based inks in a variety of colors, and you can even add your own graphics or logo.
Personalize Every Aspect of Your Food Wrapping Paper
Pixartprinting allows you to customize every aspect of your food wrapping paper:
Printing color: Choose from black, white, silver, gold, bronze, or customize your own color.
Sheet size: Select from five standard sizes or an assortment of sizes.
Quantity: Choose from five quantities (100 kg, 200 kg, 300 kg, 500 kg, or 1,000 kg).
Ordering Your Food Wrapping Paper
Ordering your custom food paper from Pixartprinting is easy:
Fill out the online order form, select your preferred customization options and quantity.
Review the instant quote generated based on your selections and the estimated delivery date.
Choose how to create your print file. You can upload the file to our website, create the artwork directly on our website using our free Designer tool, or let our graphic designers create the artwork for you by purchasing one of our Design services.
If you are creating the print file yourself, download the Template and Instructions files for guidelines on how to make the file print-ready. Our graphic designers will perform a standard check of the artwork before printing, but you can purchase the PRO File Check & Fix for extra reassurance.
Place your order and wait for your new custom food paper to be delivered to your door!
If you have any questions or encounter any issues placing your order, our Customer Support team is available seven days a week to assist you. Check out our Food-Safe Packaging section for more food packaging options like Sandwich Boxes, Catering Trays, Food Pouches, and more.