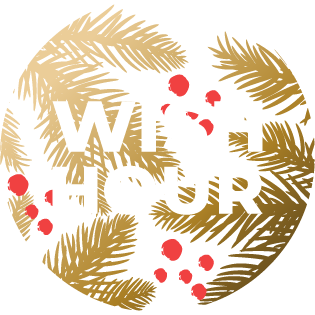 is on now
An hour of unprecedented offers
is on now
An hour of unprecedented offers
WISH HOUR
is on now
IT'S NOW OR NEVER
Promotions
Business Cards & Stationery
Magazines, Books & Catalogues
Signage, Decals & Posters
Cosmetics packaging
Take care of every last detail for your cosmetics and bodycare brand: with the right packaging, you'll catch the eye at first glance!
The majority of our products are FSC® certified – explore them now!
FSC ™ certification guarantees that these products are printed on materials sourced from forests that comply with rigorous environmental, social and economic standards.

Designed for your every need
With a vast array of shapes, sizes and materials to choose from, our packaging is versatile and can be adapted to any product, including creams, nail varnish, mascara and lipstick.

Exactly how you imagined it
We offer infinite customisation options. You can choose the design (everything from pouches and triangular boxes to lidded boxes and hexagonal packaging), the size and various features to make your product unique. And why not explore inside printing, creating reusable boxes that encourage your customers to avoid waste and make a sustainable choice?

You choose the design and quantity
From long print runs to a single copy, and from simple paperboard through to corrugated card, order the number of boxes and the design that best suit your needs, and use them to ship your products safely or to wrap up the perfect gift

The king of the shelves
Ever considered using flexible packaging to grab customers' attention? It insulates, protects and preserves your contents and keeps them fresh, and as if that wasn't enough, it has the wow factor too! Choose from Doypacks and flat pouches and ensure your cosmetics stand out in perfume shops, supermarkets and pharmacies.
EXPLORE

Not your standard packaging
Your cosmetics deserve packaging that promotes and reflects their value: choose the perfect container and tailor it to your brand. In addition, with options like custom cut-outs you can offer customers a sneak peek of the contents, and explore different shapes and matching inside printing.
AMAZE
Cosmetic boxes
In our extensive catalogue, you can find a wide range of products for custom printed packaging. Here, we have selected the best solutions for printing personalised cosmetic boxes that are ideal for packaging creams, perfumes and other bodycare products. With Pixartprinting, you can create custom cosmetics packaging aligned with your company branding. We offer a convenient and efficient printing service to help you create boxes and pouches that meet your needs.
Don't take precious time away from your business! Print your new cosmetic boxes online and have them delivered directly to your business or office.
Custom cosmetics packaging
At Pixartprinting, "customisation" is the name of the game. You can print your graphics on the outer and inner surface of your new cosmetic boxes, to create unique and instantly recognisable packaging. They can be elegant and refined boxes, or creative boxes with a captivating design. You can choose from various models and sizes, and there are also other customisation options available, allowing you to select the material, lamination and a special finish.
Your creativity and our printing technology to create the best-quality cosmetic boxes, ready to package your products.
Print your new cardboard cosmetic boxes
The cosmetic boxes are made from cardboard and printed in high definition using the best printing technology on the market. There are various models, such as the classic promotional boxes and crash lock boxes, popular with those favouring simplicity. There are also oval boxes and pillow boxes, with a smooth, elegant shape, ideal for packaging creams and bodycare products. Alternatively, you can choose hexagonal boxes and triangular boxes for a creative, original shape.
Cosmetic packaging: custom printed boxes and pouches
With so many ideas for custom cosmetics packaging, we recommend taking a look at the new cosmetic and bodycare pouches. They are flexible Doypack pouches, perfect for packaging creams, face masks and other products that require extra protection. You can choose from various sizes and materials to print tailor-made pouches.
The multi-layer Doypack technology in the cosmetic pouches insulates the contents against the outside environment and protects them from situations of stress that could be encountered during storage or transport. Available in stand-up or flat models, the cosmetic pouches can be fully printed with your graphics with a zip fastening and hang hole.
Cosmetic boxes and lots of other solutions for you
At Pixartprinting, you can find everything you need to create custom packaging. Not only cosmetic boxes and pouches but also all kinds of other solutions to decorate and promote your products: custom printed labels, stickers and tags. You can also print bags and shopping bags featuring your logo to customise them and align them with your shop's branding.
Find the best solutions for you and unleash your creativity!